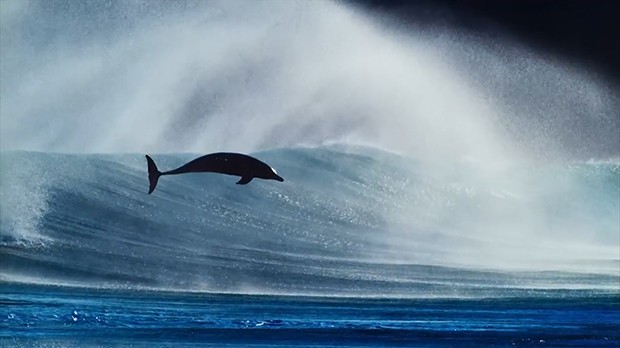 The original show, "Blue Planet," was aired on television 17 years ago, and now, the BBC Natural History Unit has found a way to perfect the documentary, with the release of "Blue Planet II." The new docu-series will span seven episodes and during this time, those watching will be treated to amazing and spectacular images. From Orcas and cuttlefish, to mobula rays and glow plankton, many have compared some of the scenes to something right out of the Disney hit "Moana."
When It's On Television
Originally, the series was aired in the UK in 2017, and it is finally coming to the U.S. It is the latest program being offered by the BBC's Natural History Unit, which some have argued is one of the most amazing producers of these types of documentaries in the entire world. However, if you are wondering why this series is so good, and what makes this a must-watch show, learn more here.
The Team
The show has been created by a team that has more than six decades of experience. To shoot the scenes in "Blue Planet II," the crew traveled around the world to over 39 countries, capturing more than 6,000 hours of footage. When it came to capturing the "perfect shot," the crew was fearless, sticking cameras into coral crevices, hanging off of speedboats and staring into the abyss.
Scenes that have Never Been Seen by the Human Eye
The amazing nature scenes are ones that have never been by humans in the past. In fact, it hasn't been seen by audiences or scientists alike. In fact, you get to witness a sea floor scuffle between an octopus and pymama shark, and see the amazing way the octopus is able to defend and protect itself against one and then several of these sea predators.
It's Another Edition of the Amazing Things that Film Can Capture
When the original "Blue Planet" film hit the screen, many stated it would be the last of its kind; however, this isn't something that has come true. Thanks to the success that the series had, other films, such as "Planet Earth," were commissioned, followed by ones such as "Africa," "The Hunt," and now, "Blue Planet II." Throughout the process of creating all of these films, they have become much less focused on the didactic and the lecturing was dialed down. Now the shows are focused on the drama to help connect those watching the shows with the animals on the screen.
The Episodes Flow
While you get to experience countless animals and scenes, these nature docu-series still flow. Each new episode that released builds on what was seen in the last. Now that the show is coming to the US, it is something you should make sure to tune into watch. It is a show that you definitely don't want to miss. Who knows, another may be made in the future, but it may be another 17 years.