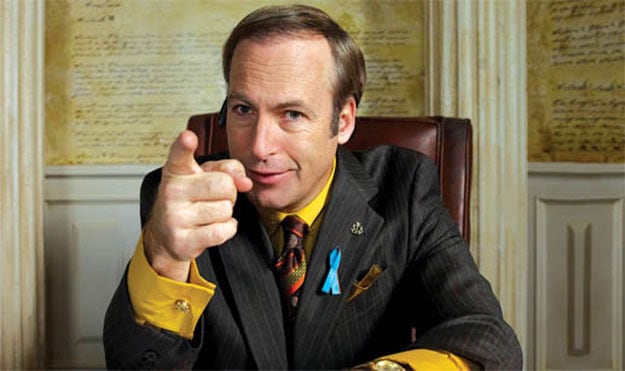 FX is really going out casting their miniseries adaptation of the Coen Brothers' classic film, Fargo. They already have three big names attached, the two leads Billy Bob Thornton and Martin Freeman, alongside Colin Hanks, I just learned. But FX has announced today they're not stopping there.
Bob Odenkirk, Oliver Platt, Kate Walsh and Glenn Howerton are all joining the cast of the miniseries. That's Odenkirk of Saul Goodman fame from Breaking Bad, Kate Walsh of Grey's Anatomy/Private Practice, Glenn Howerton of Always Sunny and Oliver Platt of well, everything.
The press release from FX has the full role details of these four and even more:
"Rounding out Fargo's colorful cast of recurring characters will be Emmy winner Bob Odenkirk, as "Deputy Bill Olson," a Bemidji deputy with seniority over his younger, smarter and more ambitious fellow deputy, "Molly Solverson," played by Allison Tolman (Sordid Lives), who will be a series regular.  Golden Globeâ"¢ and Emmy-nominated Oliver Platt, will play "Stavros Milos," the Supermarket King of Minnesota.  Screen Actors Guild Award® winner Kate Walsh will star as "Gina Hess," a former stripper and mother of teenaged twin boys. Glenn Howerton will play "Don Chumph," an ambitious personal trainer."
And there's more if you want to keep going.
The series will run for ten episodes only, so don't worry, it's not going to interfere with Freeman's Sherlock, Odenkirk's Better Call Saul, Howerton's Always Sunny, and so on. But I'm getting more and more excited for this now that I'm seeing the full scope of the cast.