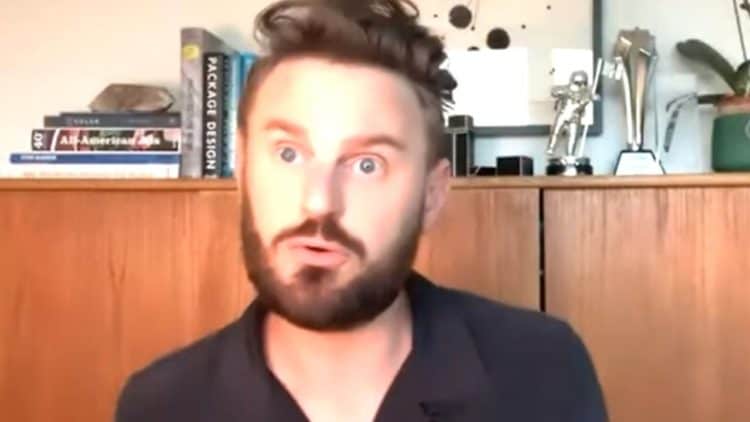 Bobby Berk's incredible eye for design has made him one of the most exciting parts of the Netflix series, Queer Eye. Each time one of his projects is revealed it becomes more and more apparent that he is the absolute perfect person for the job.While the success of Queer Eye has introduced him to millions of people and drastically changed his life, things weren't always easy for Bobby. During the show, he has shared that he's dealt with homelessness and other struggles. But through it all, Bobby has remained positive. Now sharing that positivity with all of the people who are featured on the show.  Keep reading for 10 things you didn't know about Bobby Berk.
1. He Used To Do Drag
Bobby spent years struggling to deal accepted because of his sexuality. It took him a long time to find a community of people he could connect with. Bobby says that the drag community was the first to accept him and adds that he even spent some time dressing drag under the name Jessica Grant.
2. He Grew Up Going To Church
Bobby grew up in a very conservative household where he wasn't allowed to express himself freely. He was also expected to go to church every week and says he "was told that gays were an abomination and bad". As you can imagine, growing up in that environment didn't always provide Bobby with the best experiences.
3. He's Married
Bobby doesn't discuss much about his personal life on Queer Eye. As a result, many may not be aware of his relationship status. However, Bobby is totally off the market. Bobby and his husband, Dewey, have been happily married for 15 years. Dewey works as a surgeon and likes to keep a very low profile.
4. He's Been Fired From Lots Of Jobs
If you've ever been let go from a job you know that it's never an easy thing to deal with. Sadly for Bobby, it's something he's had to deal with several times in his life. In fact, in the early 2000s, he was fired from Restoration Hardware while Thom Felicia was filming an episode of the original Queer Eye.
5. He Was The First Person Jonathan Van Ness Told About His Status
In 2019, fellow Queer Eye cast member, Jonathan Van Ness, revealed that he was HIV positive. However, Bobby knew long before anyone else.  He told Washington Blade, "I was the first one that he told even before we started filming "Queer Eye," he and I both lived in L.A. at the time and so after casting, we became very close very quickly and he was over at my house all the time and he shared it with me even before we started filming, so I've known about it for probably a couple years before he publicly came out about it, so it wasn't a shock to me. I was happy that he had the strength to do that and that he's able to help other people by being very public about his status."
6. He's A Taylor Swift Fan
Bobby Berk got to experience every Swiftie's dream come true when he got the chance to appear in Taylor Swift's music video for the song "You Need to Calm Down". Bobby has also spoken out in defense of Swift when the public accused her of trying to profit off of the LGBT community.
7. He Didn't Always Have A Great Relationship With His Parents
Bobby has always had lots of love for his parents, but he didn't always have the best relationship with them. Bobby has opened up a little bit about how his parents have treated him in the past. However, things between them have greatly improved and he's glad they were able to rebuild their relationship.
8. He Never Completed High School
Bobby dropped out of high school during his sophomore year and has never gone back. He doesn't have a high school diploma or a GED. Having neither one of those things typically makes it nearly impossible to find decent job opportunities. Still, Bobby has pushed through to find success.
9. He Used To Feel A Little Left Out On The Show
Anyone who has ever watched an episode of Queer Eye knows that, unlike the rest of the cast, Bobby doesn't get to spend a lot of time with the 'hero'. The other cast members have responsibilities that are more hands on with the hero. But  Bobby spends all of his time back at their house fixing things up. Unfortunately, this resulted in him not getting as much screen time during the first season of the show and made him feel a little left out. However, he has since gotten a bit more involved.
10. He's Struggled With Depression
Depression is something Bobby has dealt with throughout his entire life and he says it's something that runs in his family. He says, "When the show came out, it put me into a kind of dark depression that I wasn't expecting to be in. All of a sudden you are catapulted onto a world stage and you have millions and millions of people picking you apart and judging you. It was a lot at the beginning and it took me a little bit of time to figure out how to deal with that."