The only show I can really remember watching about a medical examiner was Quincy M.E. Now, I know there have to have been more on since then, but the only one that made an impression must have been Quincy.
It also seems years since Dana Delany has been where she belongs: headlining a show and acting in a medical capaci ty. If you were breathing at the time I hope you were watching China Beach hands down one of the best shows about a war ever created, and for some reason, also one of the best shows not available on DVD. Point is, Delany proved herself for years as Nurse Colleen Murphy, and she deserves this role.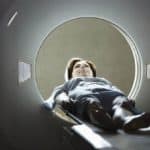 The result of the hard work of the show runners, the cast and writers is Body of Proof is a good show. I was captivated by the pilot. Dr. Megan Hunt years ago lost her marriage and her child to her profession as a neurosurgeon. When she was divorced she lost her daughter to her job because "a woman who works 18 hours a day is an absentee mother and a man who does the same is a good provider." It's a harrowing statement, and has some reality behind it. Women are still not equal in so many ways. An accident took away Megan's career because for her hands go numb. The only place she can continue to use her skill as a surgeon is as a medical examiner, because a slip on a dead body is not the same as one on a life you are committed to save.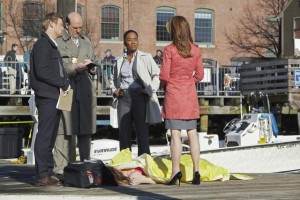 So what did I love? Megan is a hard ass, incredibly intelligent and demanding woman. She is also a hurting mother who wants to have a relationship with her daughter. The wonder of Dana Delany is she can pull of being hard one moment and emotional the next. Due to the nature of Desperate Housewives she didn't have the opportunity to show her incredible skills.
Megan works with a couple of cops who want her to keep her mouth shut during their investigations. Unfortunately for them, she's got keen observation skills, much like Shawn on Psych. She can find reasons to ask questions they can't even consider, and it drives them nuts. It adds some lightness to the show, and it can use it. At one point, Detective Morris lashes out and asks if she had to be the "smocked crusader" instead of just a regular M.E. And, Dr. Hunt is of the superhero variety.
Megan's concern for her cadavers is overwhelming. She won't stop until she finds out exactly what killed them, and why. She truly believes the body is the proof in any case and ensures the victim's survivors get the actual reason for their death and can live with the results of the autopsies she performs. She treats them as living beings until their cases are solved.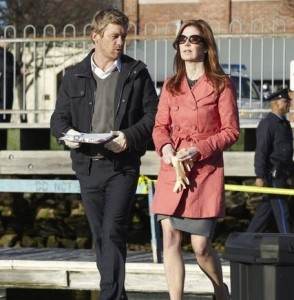 I haven't figured out what kind of assistant Peter Dunlop is…perhaps his skill is in the lab. He makes a great right hand for Megan. He tells her what he thinks, and is one of the few who can do that without ruffling her feathers. Their interaction is top notch and really adds to the entertainment of the show.
The end of the case is incredibly satisfying and we also have the same with regard to her relationship with her daughter. It was thrilling, smart, amusing and filled with emotion. What more could you ask for in a drama? In my opinion, we have a winner here. Now…it's up to the rest of you to watch and enjoy, as well!
[email protected]
@modwild on Twitter
@tvovermind Site on Twitter