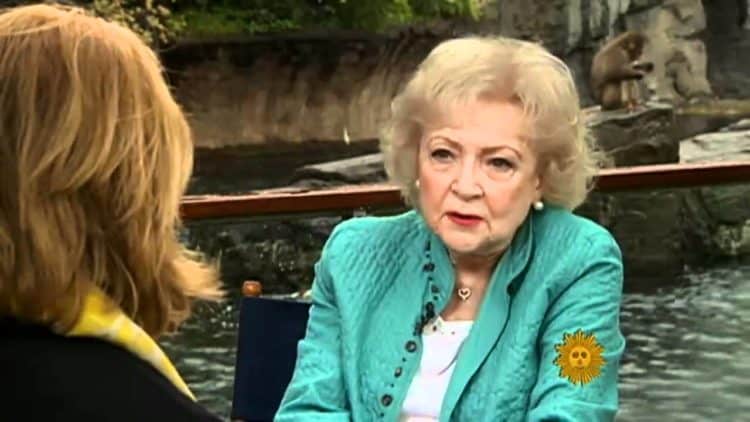 Bold and the Beautiful fans say this every single week, but we are pretty certain that Celebrity Week is our favorite theme to date. There is something so inherently fun about watching these celebrities we've seen in so many other things come to LA and work with these fashion moguls in the midst of their horrible drama and petty differences. We've already seen a famous MLB player and one of the most famous musical artists in the world this week, and today we get to see yet another famous face we cannot get enough of. Today, we get to see the iconic, talented, hilarious, spectacular Betty White take on the role of Ann. She's in the middle of some issues with Stephanie because she's meant to be looking for a home of her own, but she's not. She's looking to stay right where she is — in the midst of the Eric refuses to send Ann back to Chicago, and that infuriates Stephanie. Pam, on the other hand, decides she's going to comfort Eric, which his wife will not do, and Ann mistakes that as a situation that it is not. So, today, let's get to know the fabulous Betty White.
She Holds the Record for Longest Television Career in the Country
We cannot say that this surprises us in the least. Betty White was born on January 17, 1922 — which means she's currently 98. She's been working in the entertainment industry for more than 80 years so far, and she certainly makes no indication she plans on stopping any time in the near future. She's been both in front of the camera, behind it, and she's the woman who has graced some of the most spectacular roles in all of Hollywood. She's got a long history of success behind her, and she's downright funny.
She Went to A Famous High School
When she was born, it was in a small town in Illinois. She didn't stay long, though. Her father was an executive for a lighting company, her mother a homemaker, and she was an only child. The family moved before she was one to California, where they decided to spend the rest of their lives. They lived in LA through the Great Depression, and she went to Horace Mann School prior to graduated from the infamous Beverly Hills High School. This is the school from which some of the most famous people in the world graduated — as evidenced by the fact that many of the most famous people in the world live in Beverly Hills, this is where their kids go to school, and their kids grow up to also become quite famous.
She Did Not Aspire to Become An Actress
When she was growing up, she didn't have much interest in becoming the Hollywood elite she is today. In fact, she was highly inspired by her family's travels to the Sierras. She would spend a great deal of her time there learning, growing, and loving what that meant for her, and she aspired to pursue a career as a forest ranger. However, it was her love of writing and her apparent talent acting at school that also made her fall in love with that line of work, too.
She Put Her Career On Hold
She began her work in the acting world only three months after she finished high school, and she was quick to find work all over the place. However, when the World War (that would be II) broke out, she put her life on hold and began doing important work. She volunteered with the American Women's Voluntary Services, and she transported military supplies through California and helped troops prior to their deployment. She continued to do this throughout the duration of the war, but she didn't forget she wanted to act. She continued to pursue her dream of acting when the war ended, making her way through all the studios looking for a shot. Unfortunately, no one wanted to hire her beause she wasn't photogenic in their eyes. She decided work in the radio world was good for her, and that's where she grew more famous until, eventually, they could not ignore her in Hollywood any longer.