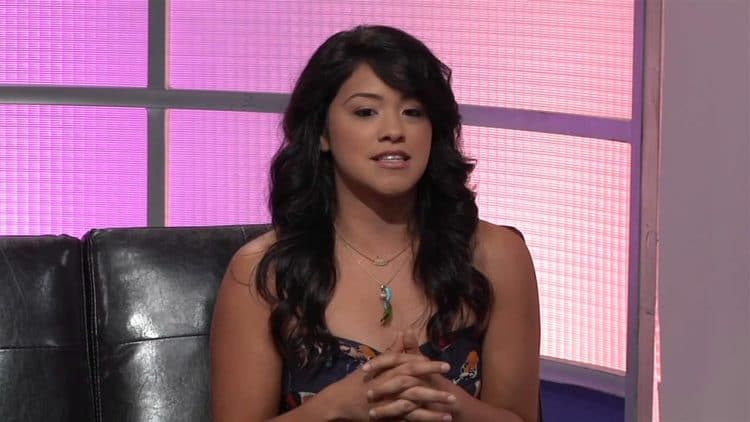 Bold and the Beautiful fans are loving things right now. Celebrity week is all that we have ever wanted in life, and it's been a good round up so far. We've had a major MLB star in the lineup. We've had the amazingly talented Usher in the lineup. We also had the iconic, hilarious, and exceptional Betty White make her own appearance. It's been a good week for us, and we cannot say we are disappointed in the lineup so far. Today, though, we get to take another route. It's the first time that we get to see the talented and lovely Gina Rodriguez acting. She was a relative unknown at the time — now, she was an actual unknown since this was her first actual starring role. She played Beverly, and she was the recipient of a warning from Amber that she needs to stay far away from Rick. Steffy and her brother, Thomas, are in Cabo at the time, and she is doing all she can to get him to commit to Hope (not because she wants Hope happy, just out of her own way). She's working overtime because she and Liam are at the resort with Thomas and Hope, but Liam doesn't know that Hope is there — and she doesn't want him to know. This was Gina Rodriguez's first ever role, and now it's time to get to know the star a bit better.
She's From Chicago
The lovely Gina Rodriguez was born in Chicago on July 30, 1984. She has two older sisters, and that makes her the baby of the family. Both her parents are of Puerto Rican descent. We don't know what her mother did for a living, but we know that her father was a ref in the boxing industry. That actually sounds like a pretty cool job to have, and we imagine it was a pretty cool job for a dad to get to share with his kids when he came home with work stories. She lived in the same area her entire life, attending the St. Ignatius College Prep school as her Catholic upbringing demanded. She decided to become a salsa dancer when she was only 7, and she spent 10 year dancing.
She's a College Grad
When she graduated high school, she did not immediately pursue a career in the acting industry. She knew she was going to college, but let's rewind a moment. When she was all of 16, she was accepted into the prestigious Columbia University's Theatrical Collaboration. Only 13 teenagers in the country were accepted into this program, and she was one of them. When she graduated from high school, this made it a lot easier for her to get into the very rigorous and demanding Tisch School of the Arts at New York University. He earned a BA in 2005.
B&B was Her Big Break
She was an unknown when she took on this role in 2011, but not for a lack of trying. She'd had many parts in the past — actually, since 2004. However, she didn't get her big break in that time. She was a guest star in appearances on hit shows like "Law and Order," and "Army Wives," and "The Mentalist," but she never got a big break that was more than a few episodes. So, when she was cast as Beverly in 2011, no one knew who she was. She was not a star. She did not have much experience in a starring role, or a long-lasting role, and this was what she needed.
She took this role and ran with it. That led her to take on the role of Jane Villanueva in a show called "Jane the Virgin" that went on to become a major hit. She was not only good in the role, she also received a Golden Globe Award for her amazing portrayal of this character. She took it, ran with it, and made it a success in her own right.