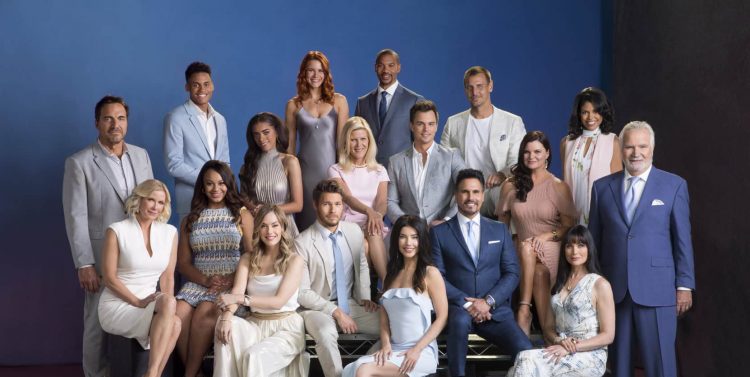 Bold and the Beautiful fans are so excited that this week is going to end on such a high note. It's celebrity week, and we are loving every bit of it. This is a day in which we get to go back in time to 2014 when the very famous Bob Barker is the guest. He is going to work a bit with Liam and Wyatt, and it's amazing. He's going to play himself in the role, and he is having a conversation with Wyatt Spencer that is not going well. Liam interrupts the conversation, and Wyatt is not happy about it. He will then follow his own brother around to find out what he wants to find out. They are clearly in the midst of an argument, and it's obvious to Bob Barker. He will not like the first impression he is having of either young man, and that's not good for either of them. It was hilarious because it was the episode in which he punched Wyatt right in the face while his brother, bemused, looked on. So, let's get to know a bit more about Bob Barker.
He Was In the Navy
During his time, he was born in 1923, most young men enlisted in some capacity when they graduated high school. He made the choice to join the Navy where he worked to become a fighter pilot. He was trained to do that work, but the war did end prior to him being assigned a squadron. However, he did do his time, and he was a proud man because of it.
He's Athletic
When he was in college, it was on a basketball scholarship. He went to school in Springfield, Missouri; Drury University (it was Drury College when he was there). He was there on a scholarship because of his good athletic skills in high school. He also spent some of his time pledging to become part of a frat, which he accomplished. He was part of the Sigma Nu Fraternity.
He's Educated
He had a basketball scholarship. He had a career in the Navy. Neither of those things worked out for him as a long-term career choice, but that didn't stop him from graduating from college. He graduated with an economics degree.
He Began his Career in Media
When he was still in college, he got his break in the media world. He worked for KTTS-FM radio in Missouri. When he was done with his job there, he moved his wife to Lake Worth, in Florida, to work in another role at an AM station where he was a news editor as well as an announcer. It was a good career move.
He Met His Wife in High School
Let's be clear, though. They didn't meet in school. They were just in high school when they met at a concert. They both went to see the lovely, talented Ella Fitzgerald. They were quickly enamored with one another, and they knew that they would make things work. They got married quickly in 1945. They made one another very happy, and most people that knew them together speak very highly of them. His wife passed after 36 years of marriage when she was only 57. She lost her battle with lung cancer.
He Never Had Kids
Following the death of his wife, he never had children. He also never had any children with his wife. In fact, he was still visiting her grave as recently as 2017 — which was the 36th anniversary of her death. He's been without his longtime wife longer now that he was married to her. It's honestly a heartbreaking story. It was clear to those who knew him that he loved his wife very much. We don't know if him not having any children was a choice that he made or if it was a choice that was made for him in respect to his health or the health of his late wife, but we respect his desire to keep that information private. It's not our business why he hasn't any children, and we want to respect his own privacy as he lives his life and continues to do just that.