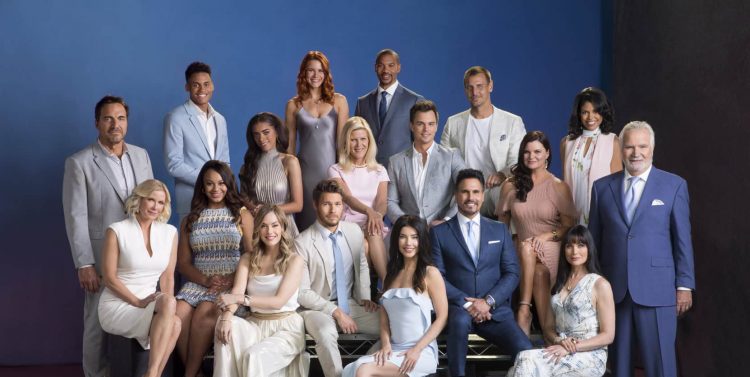 Bold and the Beautiful fans love a good Classic Clash, which is why this week has been so good to us. Today, we get to see a classic one that takes us back 21 years to 1999. This is the day that Brooke is up at the Big Bear cabin working her butt off to seduce Thorne, much to Stephanie's chagrin. She's not happy about this, and she's made it a point to head up that direction and put a stop to anything that this nonsensical young woman has planned. She goes up, arrives in a terrible storm, and she confronts Brooke. She is destroying Stephanie's family, after all, and she is not going to stand for this another moment. Brooke is going to try hard to have a conversation with her, but Stephanie is blinded by her fury and she's got every intention of harming Brooke. It makes us want to go back in time and look at what happened to star this feud between Brooke and Stephanie.
A Long, Ugly History
There is often a time when people feel that the real problem for Brooke and Stephanie occurred when Brooke decided to also marry Eric after her fling with Ridge, but this is just not the case. Stephanie had issues with Brooke long before this young woman made the decision to marry her son and then her husband and have kids with her own husband. You see, the entire thing happened before the show even began.
Stephanie was married to Eric, but not because she was the love of his life. In fact, the love of his life for a very long time was none other than Beth Logan. Beth is Brooke's mother. Eric dated Beth for a long time in college, and he was quite happy with her. Obviously, he was not happy enough with her not to cheat on her with Stephanie, but that's beside the point, right? He got Stephanie pregnant, and that caused him to leave Beth and marry her. They went on to have many, many children. But, her husband also met up with Beth one night at a party that they were having catered by her company, and he decided to reconnect with her. This enraged Stephanie, and she lost her mind.
In Comes Brooke
If we remember this correctly, Brooke wanted her mother to cater that party and meet the family. She already had it in her mind that she was going to meet and be with the elusive Ridge Forrester, the ladies man. The man engaged to marry a woman by the name of Caroline Spencer. She was going to break them up, take him, marry him, and be with him in all she did. And Stephanie hated her guts for it. The moment her son brought home a woman whose last name was Logan, she was done. It would not have mattered to her if this young woman was a walking, talking, living angel. She hated her because of her family name.
It did not help that she then decided when things did not work out with Ridge to move on to her son Thorne, to marry her husband Eric, to have babies with her husband, Eric, and to make this situation worse than it was. Stephanie felt like it didn't matter what she did in her life, she could not get away from the Logan family.
Going Crazy
Every single moment that Brooke was a part of her family's life was hard on her. This is why Stephanie was so happy when her son lost Caroline but moved on with a woman by the name of Taylor, rather than Brooke. She loved Taylor, though we don't think it had a thing to do with any of her accomplishments or her personality. We think she loved her because she simply was not Brooke. Her last name was not Logan. She fought long and hard for Taylor and Ridge to make things work so that she didn't have to deal with Brooke in that aspect of her life any longer, but she didn't realize at the time she'd have her in so many other aspects of her life.
Then she moved on with Thorne. Then she married Eric. She had babies with Eric. Stephanie literally lost her mind on so many levels when this happened. She ended up winning when it came to Eric and their family, but it took many years, a lot of crazy, and a lot of issues to make that happen. She and Brooke eventually learned to forgive one another, but they really were one of the most dynamic clashes in the history of this show. They always brought it to the screen, and that's why people loved them so much when they were on the show.