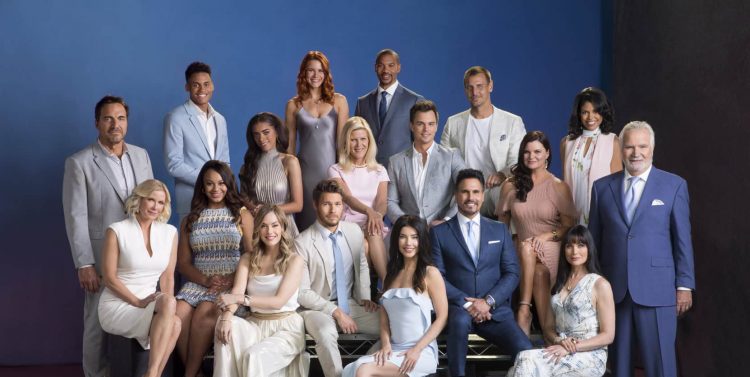 Bold and the Beautiful fans are so excited to see what today brings. This wedding week has been one that is so good and so amazing, and this is a day that is no different from others. This is not our favorite wedding by any means, but it is one that has a long-lasting effect on everyone in LA. This is the day that we saw back in 1991. It's the day that Ridge and his mother had to look on and see the loves of their own lives get married. It's the day his mother watched the father of her children marry her son's ex-wife, and the day that Ridge watched his ex-wife and the love of his life marry his father. This is nothing that is good coming from this for any of them, but there is absolutely a lot of entertainment coming our way as a result of this union. We cannot wait to see what it has to bring and who much we will enjoy this situation. It is all good if you ask us.
How?
So many people who don't remember this situation want to know how it happened in the first place. How did she end up with the man who was the father of her one true love and marry him? We don't know that things could be any stranger in this family, but we also know that they like to keep things as close to the family as they can, and all Logan women have basically been with all Forrester men at some point or another. If not all, at least most of this. When Brooke met Ridge, he was engaged to be married to Caroline Spencer. She was the one woman he loved and spent his time with, but Brooke was not satisfied with that.
She worked for years to make Ridge fall for her and to forget about Caroline. She tricked him more than one time into this, but she was never able to fully make it happen. He always went back to her, and she was horrified. There was the time she and Thorne thought that the could work together to keep those two apart so that they could be a couple with each of them, and it did not work. She turned to Eric, her ex father-in-law for the help that she needed, and it all worked out from here.
The comforting stage turned into a pregnancy, and that meant that Eric had to do the right thing in his own mind. That meant he had to marry her. She was not someone he really cared for as much as he cared for Stefanie, but he had to marry her because she was having his child. But, let's be clear that this was just their first marriage. They were married again decades later for a second time.
Two's a Charm
This was the time that they just couldn't be around one another without some chemistry, so they decided to remarry. They had some big plans in that he would allow her to take over half of his company and they fired Stefanie. She was not going to allow this to work, though, and she found a loophole from more than four decades before that her father created. This gave her sole ownership of the company. She decided to take over, she fired them both, then she hired them on as designers, and she put them in a basement office together. They couldn't stand not being the people in charge, and their marriage did not work out. The truth of the matter is that he was always going to be with Stefanie if she was alive and well, and Brooke was always going to find a way to end up with Ridge. They didn't have to divorce or remarry twice to know this; they are just those people. Their marriage was a short one — as always — and they ended things on a decent note. They do get along well, as it is, and they don't know how not to. They are always going to be close.