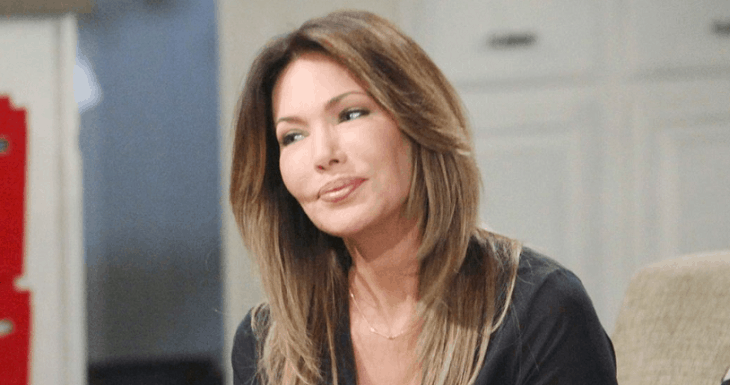 Bold and the Beautiful fans love a good actor, but they do come and go a lot around here. In fact, the show is in its 30s, and only two of the original actors remain. We all know that it's Eric and Brooke, but there are more people who have been around ever since and simply don't have the same faces anymore. We do know that sometimes you have to have a new face when an old one takes a new job, dies, retires, or moves on in another capacity, and that's totally normal, but it's our desire to see people feeling like they do right now when we remember that someone so amazing and so great was part of the show yet we forgot from the start. So, here are some of the most talented people who were part of this show yet we just don't remember see them until we brought it up.
Windsor Harmon
Remember when he was Thorne Forrester? He was such a good one, too, but he was one of several. In fact, we almost want to ask who hasn't been Thorne? He was part of the show for more than 20 years, though. He took over the role in the mid-90s and did a wonderful job of it. He's got a good career going for him outside of the show, though, and that's good. He was part of this show for two decades, but we often forget this because he is someone who was taken over by yet another very famous face. His role went to the famous Jasper Jacks from General Hospital. He's played that role for so long that we all just see him as the same person, and we often forget that anyone had the role prior. He only had it for a year after Harmon, but it's his face we remember when we think of this role.
William DeVry
We need to take a moment to point out the fact that he is the lovely and handsome Julian Jerome over on General Hospital. He's been in Port Charles long enough that we've gone and forgotten he was ever part of the Bold and the Beautiful cast. He was, though, and he was so good at it. We just think we love him so much in his other role that we forget he wasn't always there. He was here, though, for six years. From 2006 to 2012, he was good in this role, too. He was the brother who had all the sisters. Brooke and Donna and Katie, and he loved them all. He took his own life when he accidentally shot his sister, Katie. She needed a heart to live, so he killed himself so that he could give her his heart and she could survive. We know this means he's not coming back here — they're not too big on that dead and given over body parts story line — but we are okay with that since we get to love him as Julian Jerome on ABC.
Ron Moss
The original Ridge. He was the man who started this role and the reputation that Ridge has in LA. He did it for many years, and that was his legacy. He was darn good at it, too. People loved him. Women wanted him. Men wanted to be him. His talent was unparalleled, but he had to go. Unfortunately, this was a situation in which the show simply could not keep him due to a few issues that had to be taken into consideration from the outside point of view, and it did not work out for him. He quit in 2012, and he was gone for some time before the show decided to replace him. We imagine that it was hard to replace someone who had such an impact on everyone around him, though. They finally brought him back in the way of Thorsten Kaye, who is going into his 8th year as Ridge. He's doing such a good job in the role that we almost forget that someone else originated it and made it into what it is right now. It's a good job for him, but it's something that is working for all of us.