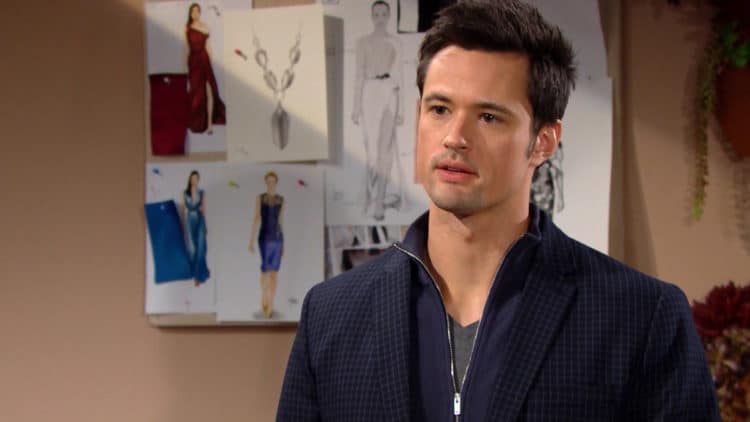 Bold and the Beautiful fans were sure that Liam was being very bold in asking Steffy to help him take down her own brother and expose his evil ways. She is a woman who doesn't want to help Hope at all, but she does know that her brother is up to nothing that is good. She's not sure she wants to be involved in any of this, but she does know that he is going out of his way to make sure that Hope gets to come back to work, and she doesn't want to see that happen. So, Steffy is going to help Liam do what he wants to do, and it's going to be a thing that works out really well for her. She's not going to look to hurt her brother, but she does want to be sure she is not making any more major mistakes after all he's already done this year.
Thomas is also working very hard to ensure that his father and Brooke do not end up back together. He knows that his father might have a chance to see things work with his wife if he can only get to feeling as if he son is not wrong and all kinds of upset with him, but she will not allow him back in her life until he decides to go against Thomas. Of course, Thomas cannot be having any of that, so he has to do something else. He's going out of his own way to find out how far Shauna is willing to go to get this man to fall for her and make a future with her so that he can avoid a reunion between his father and Brooke. And he will do anything he can to make sure this happens.
What's Happening on Bold and the Beautiful
Get into the holiday spirit with some of the #BoldandBeautiful stars! ✨ pic.twitter.com/3qjgdYJcKc

— Bold & The Beautiful (@BandB_CBS) December 11, 2019
We love the holiday spirit!
What's Next on Bold and the Beautiful
Liam is skeptical of Thomas' motives this week on #BoldandBeautiful. Tune in to see what happens! pic.twitter.com/mN0L5HeAVS

— Bold & The Beautiful (@BandB_CBS) December 8, 2019
Brooke's heart is broken. She really thought she and her husband had a chance at saving their marriage, but only if her husband agrees that his son is a problem who needs to be handled. He is not willing to turn his back on his son because Brooke wants him to, and he's letting her know that after thinking it through, he cannot do that. Their marriage is over, the papers are signed, and it's done. They are no longer a married couple. They are done for good. There is nothing she can do about it now. She knew this would happen. She had to know this would happen. There is nothing else that would even work for them, and she had to know the truth of this.
But, then there is Steffy and Liam. They are working together to find out what Thomas is up to, and they will do just that. They are sure they know he is up to something, and they are sure to find out what it is this week. They are going to find Zoe, and she's going to share all she knows about what he has planned with them. She's scared of him, and we get it. We get that she is terrified, and that there is little she can do about much of anything in her life. She is a woman who doesn't know what else to do in her life, and that's a problem she has to face on her own, but at what cost to her and to her family? We really don't know.
Stay tuned for more The Bold and the Beautiful and be sure to check out TVOvermind daily for the latest The Bold and the Beautiful spoilers, news, and updates.