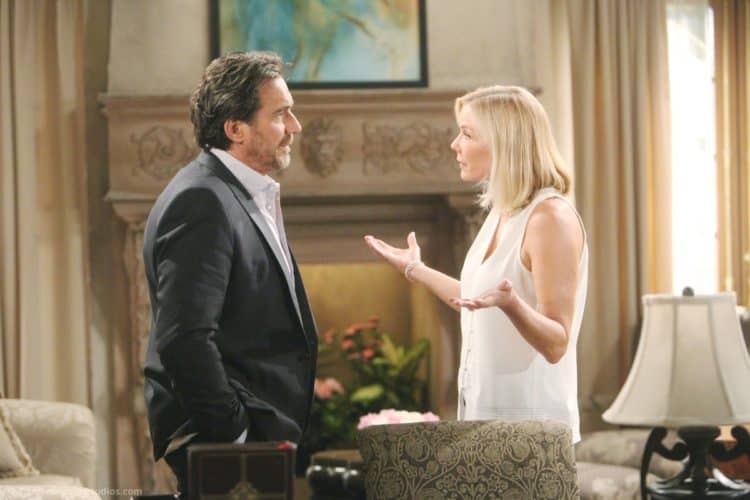 Bold and the Beautiful fans are huge fans of things that are taking us between two cities. It's not the tale of, but it's the tale between at this point. We cannot wait to share with you the many things that are going on around here, but we really want to take a moment to sit down and go through some of the things that are happening in the midst of a bigger situation. So, today, we go all the way bac k to 2005. The lovely Kay is going to make herself a trip to Los Angeles, and she's doing it well. She's here to talk about Stephanie's Trust and how it will rock her entire world. You see, Eric has taken himself and put himself into a mess. He manipulated his wife so that he could divorce her and be with his son's lady friend, Brooke. He is shocked when he cannot find the trust, which was meant to be in the safe in which he had his attorney place it many years ago. Now things are taking a turn for the worst for him, and it's not going to help him out at all to learn that he's got more problems than solutions. Let's take a look at all that is wrong with this.
Hiding Things
While we are taking a crossover peek at many things this week, we are feeling that things are taking an ugly turn for many. You see, we are unable to help ourselves. We cannot stop noticing that there are a few things that stand out when people come from the midwest to visit. This week, we cannot help but notice that there is a very big problem in that a man has been hiding a few things from his wife. Eric hid the trust from his wife so that she'd never know about it. He thought it was safe and secure, but it was not – and now she's finding out about it. We are shocked that he did this while they were married and that he never thought this was a problem, but we aren't that shocked to know that he was horrified more so that it was found and he might have to give up a few things.
Cheating
The other thing we have a problem with is the cheating. Though, we know that technically, Stephanie was pregnant with the baby of another man when she married Eric and that he thought Ridge was his own son for many years when he is not. So, they are both guilty here. However, we cannot help but notice how gross this one seemed. He cheated on his wife and then did everything in his power to ensure she didn't have anything to say or do about it other than ask him for a divorce so that they could end their marriage and really make a go of things with his mistress. The fact that his mistress was his son's lover is also a problem.
Your Son's Lady?
And now we get to the real problem here. It wasn't bad enough that Eric was cheating on his wife, hiding things from her, and making sure she left with nothing when he manipulated her into a divorce. There was some icing on that cake, and that icing had every single thing to do with the fact that he did all of this to be with the woman that his son was sleeping with. This woman was half his age, did everything in her power to ruin the lives of his son and everyone around him so she could have him, and then she ended up marrying his father. Her mother was another problem since she and Eric once had a thing, and now he is having one with her own daughter. Stephanie double hated this young woman as a result, and we don't blame her at all. She came from a bad situation, she made more bad situations, and she caused an entire family to basically have a meltdown and a breakdown and a lot of problems that they maybe could have avoided without her. She's a mess, and she's always been a mess for this family.