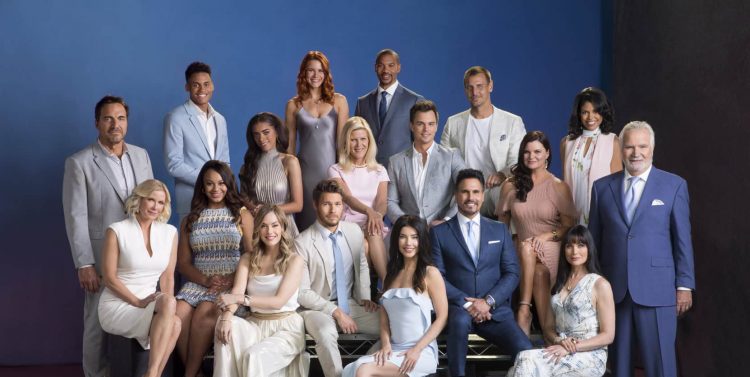 Bold and the Beautiful fans took it back to the very beginning yesterday, and now they are taking us all on a shocking ride of memorable moments. From the start to some of the most amazing things that happened on the show over the years, this is the week to watch. Today, we are going back to 2003. It's the day when Ridge and Eric are going to compete against one another for the design challenge, and they are going to make it a real competition despite being family. They are in Italy. Massimo, Bridget, Sally, and Darla are all there, and they are watching Ridge. He's the designer for Spectra at this point because of a previous falling out with his father. They have to both bring their best to this show to solidify their names and their brands. This is the day that Brooke stole the show when she took it upon herself to show up on a boat in the middle of the sea, and it was all amazing. We want to take a look back at a few of the moments when Eric and Ridge were at odds over the years.
The Daddy Issues
To say that Ridge has a few daddy issues is probably a true story. One of the biggest issues between himself and Eric is the fact that they didn't know for a very long time that Eric was not his father. They did not know that Stephanie slept with a man by the name of Massimo Marone, and that she ended up getting pregnant by him and not by Eric. She might have known, but she never said anything. When this all came out, it caused some serious issues in the family. Thankfully, Eric made a very good point by telling Ridge that he raised him, that's his son, and he's always treated him like one, and he will always treat him like one. That was the end of that problem.
Brooke and Eric
There were a few problems between this father/son duo when Eric decided to marry Brooke Logan. You see, she was in love with Ridge long before she was with his father. This was a huge mess considering she was significantly younger than Eric, and that he was meant to be with Stephanie. It was hard on Ridge, and he struggled to be close to his father knowing that he would willingly marry a woman tha the knew his son was with at one point. Both of his sons, honestly. But, this was a moment that didn't work for them, and it was made even worse when she ended up never having any biological children with Ridge but had several with his own father. His wife many times over is also the mother of his own siblings. That's creepy, and it did cause some problems.
Quinn and Ridge
Remember a few years ago when no one supported Eric when he was ready to marry Quinn? Her own son is the only person who showed up for their wedding, and he was horrified that his family would not come to support him. The problem is that they all hated Quinn and what she stood for. However, that did not last long. Brooke and Ridge were engaged to be married, they were planning an elaborate wedding, and a clandestine kiss happened between Ridge and Quinn. They quickly pulled away, but they kept doing it. They didn't take it much further than this, ever, but they didn't stop this, either. They spent a lot of their time doing this, and it was a problem. When they were finally caught making out, it did not go over well with a few people. Namely, Eric, who was none too happy to find out his own son was making out with his wife. Then there was Brooke, who was not all that happy when she found out her fiancé was making out with his own stepmother. Their engagement ended, and she married Bill. Ridge made it up to his father, and he and Quinn decided to steer clear of one another and never allow this to happen again.