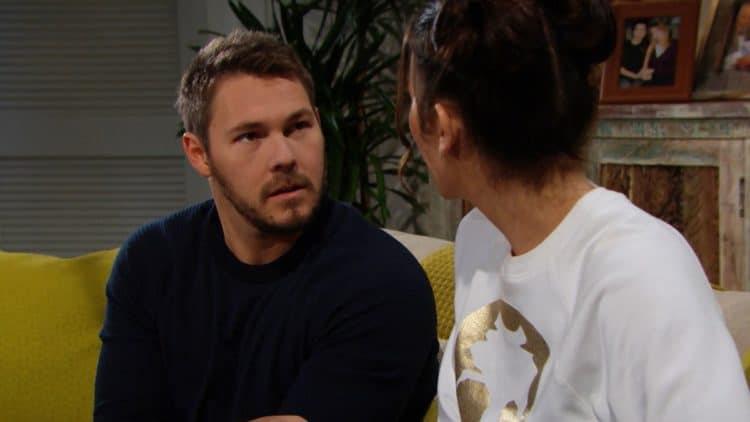 Bold and the Beautiful fans know that Hope might do anything it takes to get Thomas to sign over his son to her, and we are seeing just how far she might be willing to take it right now. There is nothing she might be able to focus on other than getting this boy, and we will begin to see this take a toll on her personal life and all that this entails. She might not be good enough to get things done and handled, but she is good enough to focus on things outside of her comfort zone. She's going to show up to get him to sign the papers as he promised her he might think about, and he will have an entire romantic situation set up for her. But, will she fall for his trap? He knows what she is up to, and he is getting her back. Will she stay?
We think she might. Meanwhile, Steffy is working very hard to convince Liam that Thomas should never give up his son to Hope. She's not having anything that he has to say right now, and she's going to argue that point with him no matter what it takes. She's also working hard to convince her brother not to fall for Hope's plan. She knows what Hope is up to and what she's trying to do, and we are not sure he will listen to Steffy if Hope decides to stay the night. Either way, Steffy will do anything and everything in her power to ensure her nephew is not taken by Hope and raised by her when he could stay with their own family. She's not into it, and there is nothing we can do about his decisions.
What's Happening on Bold and the Beautiful
All of these photos of Jacqueline MacInnes Wood are our #MondayMood. 😂 Anybody else? #BoldandBeautiful pic.twitter.com/7eKk85mK1U

— Bold & The Beautiful (@BandB_CBS) November 4, 2019
Yes, and we mean that.
What's Next on Bold and the Beautiful
Obsession turns deadly this week on #BoldandBeautiful. 💥 pic.twitter.com/xs0UlUHmKD

— Bold & The Beautiful (@BandB_CBS) November 3, 2019
Things are taking a very ugly turn for the worst as Hope is going to do anything she can to get this little boy from Thomas. She's trying to trick him into signing over his custody to her, but his sister is not going to allow him to fall for it. Of course, we think that Thomas is perfectly well aware of all that is going on, and all that this means in the world, and he knows what he is up to. He might be in the process of pretending he will allow this to happen, but we know with certainty that there is no chance anyone is going to see what he is up to. He knows she will do anything to get his son, and he is going to push her as far as he can before she breaks.
He's asked her to spend a romantic night with him and with Douglas — including a sleepover after Douglas goes to bed. And she might just stay. We aren't sure she is the type who will say no to him when she wants this boy so badly, and she's not the type to realize that he is perfectly aware of what he is up to. She is going to lose her relationship with Liam if she keeps this up, but she might not even see it that way. She might not see things working out like this in her life, and she might not want to know differently. This might be a situation we cannot control.
Stay tuned for more The Bold and the Beautiful and be sure to check out TVOvermind daily for the latest The Bold and the Beautiful spoilers, news, and updates.