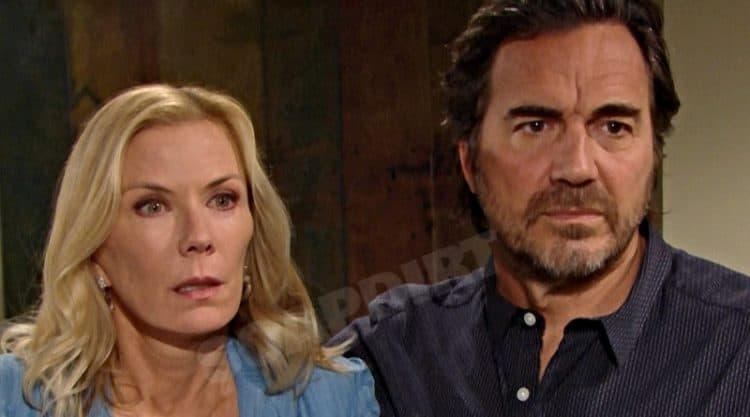 Bold and the Beautiful fans are having the time of their lives seeing old episodes and being transported back in time as things are taking a much-needed turn for the better, but we are also excited for the day that we find out when new shows will finally return. This time every year is when we bring you our plot predictions for the summer season. It's always such a busy season with everyone gearing up for a few months of fun and excitement, and a few months of just having the best time, and we are going to sit back and we are going to learn a few things that might just mean we have a chance to see some summer excitement return to our screens.
You see, there's a chance that the show can return to work any day now. Officially, the show as given the go-ahead to return on the 12th of June. We don't know if they did, but the State of California decided to pass permission for production to return to work that day, and B&B is a production, is it not? Here's what the state has to say about that.
"Music, TV and film production may resume in California, recommended no sooner than June 12, 2020 and subject to approval by country public health offices withing the jurisdictions of operations following their review of local epidemiological data," was the release issued by the California Department of Public Health. Rumor has it that anyone on the older side of any show needs a doctor's note of approval before returning to work, there will be new guidelines and things in place to keep everyone as clean and as healthy as possible, and there will probably be some big changes. The state can change the rules at any given moment when and if numbers continue to rise as the pandemic decides what it wants to do as people get back to work and real life.
However, there is a chance that the show was able to go back to work at the end of this past week, which means we might get to see some new episodes as soon as summer. We aren't sure when the new ones would begin to air as there are some things we simply do not know yet. For one, we have no actual idea if there is a chance that they will get back to filming right away or if the writers were able to work from home. The only thing that we can think is that while they were writing from home and meeting via video conference, they had some issues writing scripts that will work with the new social distancing guidelines still in place. Did they write not know what they were permitted to do as far as filming and people and numbers and distances and such are concerned, or did they not bother wasting time or talent doing any of the above if there was any chance that they might have some issues with that?
If they didn't, will they write and then get back to work? Do they have to have the studios deep cleaned now or did they already do that? Do they have to hire additional staff to keep things cleaner and more sanitized? Do they have to figure out how to make things work with social distancing such as moving cameras and making sets bigger to allow for it? What does any of this mean for anyone? We aren't sure, but we do think that they are looking forward to getting back to work as quickly and as efficiently as possible. They need people to get their jobs going, to get the show going, and we like thinking that we will begin to see some new episodes air before the summer is over. Of course, this might change in a blink of an eye if things change again — and we now know that the world can be a totally different place from one day to the next quite literally — and that means we don't want to get our hopes up too far. We are, though, so let's see if this is going to happen.