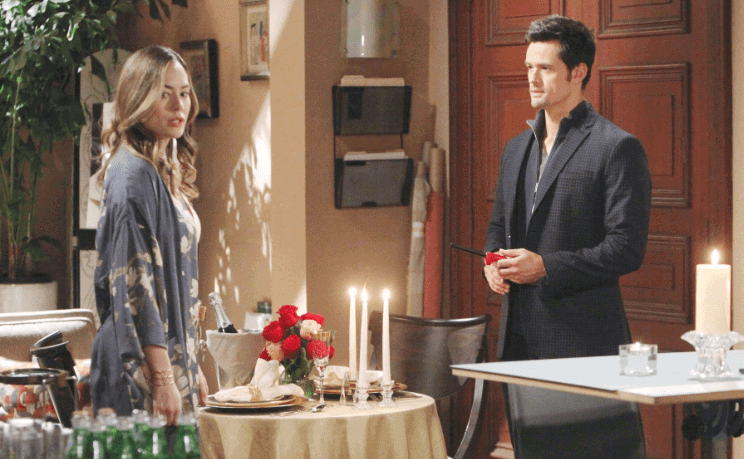 Bold and the Beautiful fans are loving the weeks that bring us a new theme, and we cannot get enough of it. If we cannot live our lives without new episodes of our favorite show, this is the way to go. We love seeing things that are taking us back so far, bringing us so many memories, and even answering a few questions that might still linger today. We are loving that we've had a wedding week and a rivalry week so far, and we even loved the first week when we were given a chance to see a behind-the-scenes documentary of sorts that took us into what happens when you are filming a show not on the set but across the world in a new country. It was fascinating, we do hope that the show brings us a few more of these throughout the years. For now, though, we know that we are going to see theme week after theme week until everyone goes back to work. That may not be all that soon, though, which means that we might be dealing with this for a while. So, we thought we might put it out into the universe the kind of theme weeks we want to see.
Reunited and it Feels so Good Weeks
How about a week where we get to see those we didn't get to see people come back from the dead? The week that Hope and Liam were reunited with their dead baby girl after she did not die but she was actually taken and sold to Steffy in the form of an adoption that no one knew was fake? Or times that someone came back from the dead after they were thought gone for some time. Those are some good shows, and they always bring the serious drama.
Baby Week
We love babies, and we love when someone has one. We would love to see moments when babies are born. Or, if they can't bring us enough born babies to take us into a full week, we'd also love to see weeks when women found out they were pregnant and shared that news with their loved ones. Those are always such special — well, probably more dramatic than anything around here — days that we'd love to see more of. Those are the things that we are just waiting to see more of around here.
Villain Week
Who doesn't love a villain? We do. They make the world go round when it comes to soap story lines and all the things that make us feel more than a little bit entertained. So, we would love to see things unfold in that capacity. We'd love to see them make this situation work in our favor, and we'd love to see them change the game. Let's have a villain week where we get to see the worst of the worst of those who like to bring their worst to the table on a regular basis. We can think of Sheila, for instance, and the evil Prince Omar. They're good at being bad.
Travel Weeks
We want to see more of the traveling that they do around here. This is one of the very few shows that we get to see take their filming outside the studio, and we'd love to see them show us more of that. And, not just the few that have aired in the past few years, either. We do want a bit more than that, if we are being totally honest. We'd like to go way back with this one, if possible. That sounds like it might be the most fun.
The Last Time Week
This is one we really do want to see, and it might just be a good idea that they haven't thought of yet. This is a week when we get to look back at all the episodes that brought us the last time we saw an actor or actress we really love. The last time that Stefanie was on the show. The last time that we got to see the original Ridge. The last time we get to see people before they are replaced or they are gone.