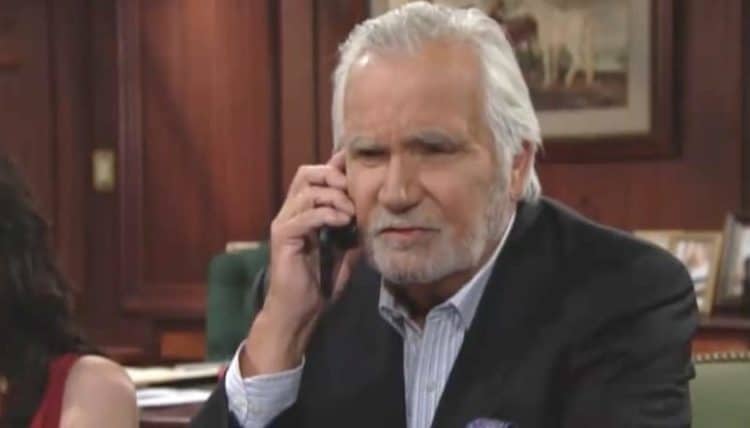 Bold and the Beautiful fans get to see a lot of people in LA do a lot of things. We get to see doctors come and go. We get to see fashion models and those who want so badly to be designers and to be the kind of people that so many dream of being their entire lives. We see a lot of that, and we know that it's all a thing. We know that there is so much we cannot handle or figure out, and we know that there are always going to be people who don't get it. But, we also know there will always be people in this show who make an impact on the world around them. They are some of the most notorious characters of all time, and we want to see which ones you agree with and which you do not. These people go down as our favorite list of most notorious Bold and the Beautiful characters of all time. Agree or not?
Eric Forrester
He is a man who has been here since the start. He is the founder and the man behind the most successful fashion company in the city, and he doesn't take any prisoners. He might not play the most active role in the show anymore, but he was nothing short of a man about town for so many years that we forgot he was anything other than a total playboy for so long. He's a man who does things his way or the highway, and he's managed to make the world a more interesting place. We love him, and he will always be our version of the founding father of this show.
Brooke Logan
She's the founding woman of the show, too, as she is the only other person other than Eric to be here since day one. She's the same actress, the same character, and she's never changed. She will always be the most dramatic woman in daytime history for her role in so many things. She's always the one who is hurt and victimized even when she caused the problem. She can always convince both herself and everyone in her life that she did this, she is the reason, and she is the person who should be taken seriously. She's the biggest mess in town, and that is why we love her so.
Ridge Forrester
Ridge has been a secondary playboy for so many years after his father. It's been one horrible situation after another watching him as he unfolds his life and his anger between so many women, including the women his son loves, the women who bore his children, and the woman he seems to love the most yet has had no children with ever in the history of their 10 plus marriages. He's a man who will change the game forever on this show for everyone, and we love him. He's been around since the start, but he was once portrayed by another actor, and that's why we cannot consider him an OG. He wasn't specifically here since the beginning, but he's brought so much to this character in our opinions.
Bill Spencer
Oh, Dollar Bill. He is a man who everyone loves to hate. He showed up years ago to take over the business his father started. He came into the city to do things his way, and that's precisely what he has been doing ever since. He's never played by any other rules than his own, and he's taken it upon himself to become a huge enemy of the Forrester family despite the fact that he is so ingrained with their family through that of his own. He's a force, and he is notorious because he doesn't care what people think. He's not a man who bothers to try and hide his actions or make things seems different than they are. He's one who does what he feels needs to be done, and he lives that life on his own. He's not really into caring – at all – what others think, and that is the beauty of his character. He owns his flaws, and that makes it so easy for us to love him.