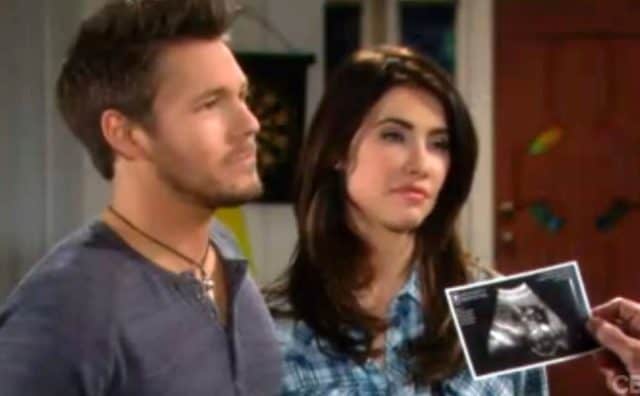 The Bold and the Beautiful fans want to know what is going on with Liam and Steffy and their life-changing news this week. We know, of course, precisely what the life-changing news is, but they are going to be very shocked when they find out they are expecting a baby of their own. Well, we want to make one thing clear; Liam is going to be shocked in a happy way while his wife is shocked in a way that only means she's not sure to whom her baby belongs.
It could be her husband's baby. It could be her father-in-law's baby. She's not sure. She's going to live with that guilt and it's only going to make her own guilt feel that much more awful. She can't handle this kind of news in her life right now. She messed up so badly, and she's not even sure she knows how to handle that.
What will she do? Will she live with the guilt and the potential secret that could ruin her life? Or will she decide it's better for her to tell her husband what is going on and how she can fix this? We don't know, but we think this is the kind of secret she's never going to be able to keep no matter how hard she tries to keep it. She's not going to be able to do it. She can't handle it. She can't figure it out, and she can't deal at all.