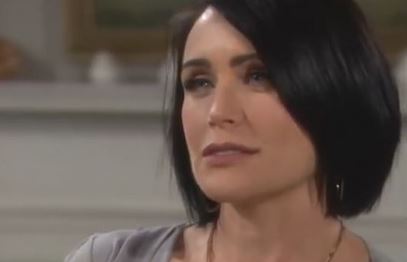 The Bold and the Beautiful fans might want to take a moment to flashback to Thanksgiving week when Quinn and Eric saw Steffy coming out of the guest house. She was not alone in there, but they don't know that. They don't know that it's a big deal to her that she was in there and they know it, especially since she mostly lied to her husband about things. So what is about to happen is going to make some big waves in this little family.
Quinn is going to talk to Liam. She knows him. She knows his family. She knows more about him that most people even realize, and she's going to casually mention she saw Steffy come out of the guest house that day. She has no idea she knows something he doesn't know. She has no idea that her casual conversation with Liam is going to be so much more.
You see, he doesn't know things, and this is going to make him think. She's going to say something she doesn't even know is important, and it might just change the way everyone thinks. Steffy and Bill might want to watch their backs, because Liam has some information that might lead him to them without them ever finding out. They thought they did a good job hiding what they did, but he might find out all because Quinn says something she doesn't even know is a big thing — and that's about to make things interesting.