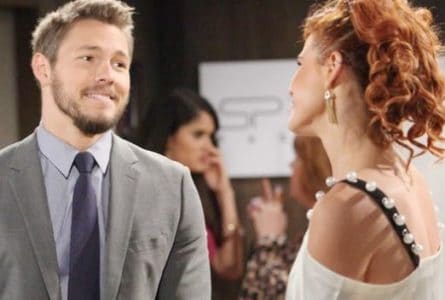 The Bold and the Beautiful fans know Sally seems to want a future with Liam. She dreams of it, she plans for it, and she imagines it regularly these days, but she seems to have no real care in the world about the fact that he is a married man. She's not at all concerned, and we assume it's because she and Steffy aren't friends, don't care for one another, and have no connection outside of Liam. We think she might have a problem with Steffy so she doesn't have a problem with herself.
But what happens when they do get together? Let's say his marriage ends. Let's say that Steffy leaves him or he leaves her or whatever. What will happen with him and with Sally? Will he want to jump immediately into a relationship with another woman? What if rumors that Steffy is pregnant are true? What if she is and that's another problem that Sally has to face?
Will they last? We don't think they will. We are not sure there is a chance at all that these two will ever work out and that he will ever really be fully committed to her. There is nothing that they can do or say right now to make us think otherwise, either. They are two different people, she's always the victim, and he is always the lost soul with no real direction in life. This will not work for them even if they want it to so much.