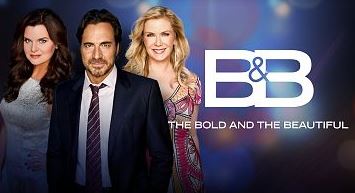 The Bold and the Beautiful spoilers tell us that Brooke might not be nearly as heartbroken as she appears after all that happened between her and Ridge. Here she is a woman who was supposed to get married recently, but now she's not getting married after finding out her ex-fiance is actually sleeping with his father's wife, and it's been very ugly. There are people looking for answers from her she's just not willing to divulge, and there are things she's not ready to share with anyone. At the moment, she feels everyone in her life is against her, but Bill has managed to step into the picture and try to get her back.
Now it seems like things are working out for Brooke and Bill. When Brooke took him from Katie last year, things didn't work out for them. Katie and Brooke were not in a good place, and they had a lot to work out. Brooke made the decision to end things with Bill, and then she ended up re-engaged to Ridge. Now she's upset, and she's turned back to Bill to see if they can work things out amongst themselves. We don't know what might happen here, but we have a feeling their relationship is back on track. We think that because she's about to plan something very surprising and romantic for Bill. She'll make sure she's able to get him off-guard. It looks like she's working on things, and she's happy about it.
On the other hand, Ridge is about to find out that Bill and Brooke might be back together, and that's going to upset him. So far, he hasn't cared much that Brooke left him for reasons other than his father is upset. Ridge will do anything to keep his father from finding out what he's been doing and the real reason Brooke called off their wedding, so he's been working on things. Now he's re-interested in Brooke, but we think it's only because she's no longer available and no longer wishing to spend any time with him. He's kind of a jerk like that, but we feel he might go back after her in the coming days.