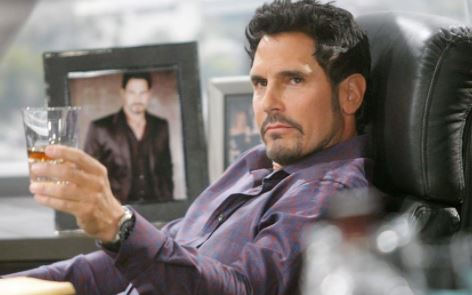 The Bold and the Beautiful fans are going to see things take a dramatic turn in the coming days. We know that Liam was working hard on fixing things with his wife until his father made it very clear to him that this did not work for him. He's told his son that he can either go back to Hope and leave Steffy alone and be safe and clear to raise his child in the near future, or he can stay with Steffy, Bill will turn him in for shooting him, and he can spend the rest of his life in jail never getting to know his sweet baby.
Liam did not have to think about that one at all. He knows that more important than his wife at this moment in time is their baby. The problem is that Bill made it clear to Liam that he cannot be alone. He needs to make it clear to his wife that he wants to be with Hope so that she stops hoping he will come back to her and they can work things out. Bill wants her to know that Liam is done with her for good so that he can move in.
He knows as long as Steffy thinks there is any chance to get back together with Liam, she will not marry him. So he needs his son to make this clear, and he needs to make it clear right now. Liam will do whatever he can to stay out of jail.