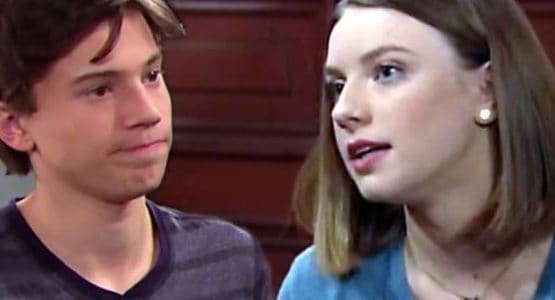 The Bold and the Beautiful fans are not sure that Coco and RJ will work out. His mother is so upset about the accident that she's mad at both of them, and Coco is very young. These two have a lot to learn about love and responsibility, and they might not be able to learn together. While we do think they make a very adorable couple, this might be enough to tear them apart. There is just a lot that they can't handle at their age.
Brooke is so upset that Coco might not be sure she wants to see her again. The family is already questioning her because of Sally, and they did think she was involved. Now she's got her good name back just in time to lose it with this accident. RJ knows it was an accident, but they still made some bad decisions and didn't do the right things. This is enough to get them to feel bad about things. Will they work out or not?
There's no real telling, but we don't think they will last. We do think they will end up back together at some point, and that's going to be sweet. They make a lovely little couple, and they just need a little time to grow up and make some better decisions in their lives. They do have the time for it, so that will help them tremendously. They are so young, but having your mom hate your girlfriend isn't easy at this age.