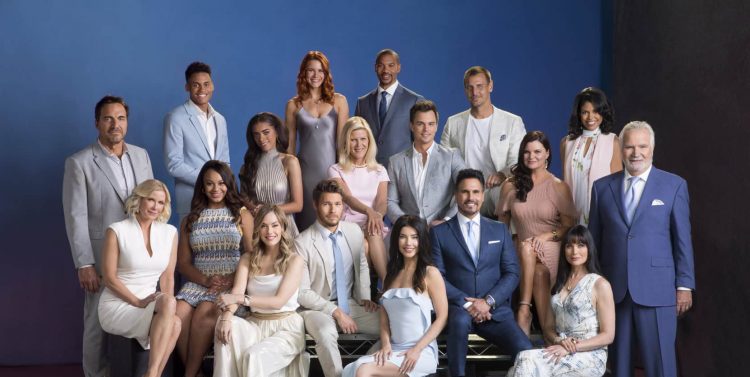 The Bold and the Beautiful fans are going to see a few interesting things go down this week. We've seen that Katie and Wyatt are sharing a kiss overseas, but what happens next for this very unlikely couple? We hear there is a chance they are going to spend a little time getting to know one another a little better, but what does that mean? Does that mean they are going to have a chance to be a little closer than they were in the past?
We hear that Wyatt doesn't care about the age or the fact that his woman was once married to his father. He's not at all concerned, but we hear she has the decency to be a little worried about what is going on in his life. She's not entirely certain this is a good idea, and she's going to tell him that she's not certain it is. He will argue with her, and they will go back and forth.
We think that Wyatt will continue to tell her that he thinks a relationship between them would be just fine, but she will resist. We know she's saying no to him, but for how much longer? She will give in, and we all know this. It's just a matter of how much longer it will be before they have a chance to change their minds about one another. She will, and we all know she won't care when it finally does happen. Anything to get back at Quinn works.