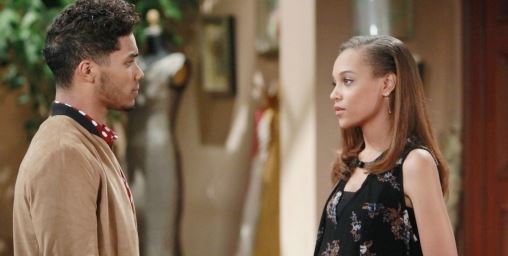 The Bold and the Beautiful fans have been watching as the drama unfolds for Nicole and Zende for years. Their relationship took a major hit when she agreed to be a surrogate for her sister and her husband, and they ended up apart. And now they are back together – and married. But it turns out she's infertile after giving her sister a baby, and now she can't have one of her own with her husband. It's been a terrible tragedy in her life, and they can't even get over how it's going down.
And this is not good news for anyone. Maya is not immune to her sister's sudden obsession with her own daughter, and she's looking for a way to be sure she can get a baby for her sister without losing her own. It's shocking no one has already come up with the idea of giving her a surrogate, but Maya is all over it. She's got this in the bag, and she's working hard to ensure she gets her sister the baby she wants and needs.
But she's actually going to suggest Sasha. The woman who actually had an affair with Zende a while back behind her half-sister's back when she was hiding her true relationship from her. And this means big deal drama could come this way as Zende sees his baby grow inside the woman he once had serious feelings for. Would they really go this route? It doesn't seem like a great idea.