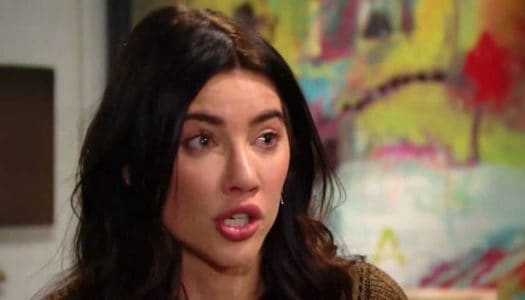 The Bold and the Beautiful fans are going to see something interesting happen today. We hear that Steffy is making some life decisions. She's not been able to control what happens to her marriage and her life like that, but she can control a few things, such as prepping herself and her life for the arrival of her daughter. At this point in her life, this is all she feels is good in her life. She's been in a situation that doesn't allow her to get a lot done and a lot made right in her life. She's been struggling in a way that we cannot even express, and it's been a very interesting situation. She's been very upset by things and the way they are going.
And she's not going to have much of a chance to get this situation fixed if she's not going to go out of her way to make it right. She's got to focus on her daughter now. She's without her husband, so she's got to focus on the one good thing left in her life. That just so happens to be their baby girl and all she means to them. She's going to do this with a great deal of happiness, and it's going to make her happy to have something good to look at in the future.
Right now we hear she's made a big decision regarding her baby girl and their future, and it is the name she'd like to give the little girl when she is born. And we will see that she is going to share that information with Liam. The word is that he will learn what Steffy wants to name their baby, but we aren't sure if he will like it or not. There is always a chance he will not like what she's decided and he will fight her on it. But we don't think she will care at all if he likes it or not. She might just remind him that she's on her own now, so she'll be making those decisions and he can live.