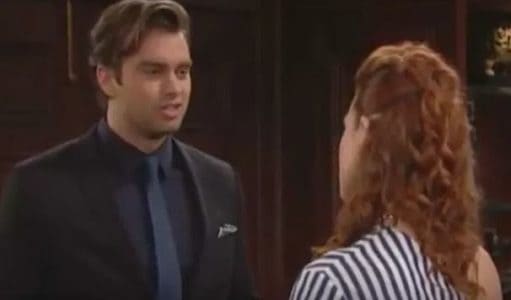 The Bold and the Beautiful spoilers are all about the Spectra family this week. It's all about how Coco caused an accident that put RJ's life in danger. Brooke is not happy at all abou the turn of events that's occurred. She has listened to Coco's apologies and made her tell the story a few times, and she's not sure she's believing what Coco has to say. She wants to hear from her own son what is going on, and she wants the truth. There is a part of us that believes Brooke will never look at Coco the same way again — and we are sure she won't believe this entire idea was her son's.
It's not looking good for Coco right now in the eyes of this family, but it's looking good for Sally when she discusses her family with Thomas. He's going to see a side of her he's never seen before. She is so soft and happy when she talks about her family. She loves them so much, and she wants to spend so much time focusing on how she feels about them. She wants to have a family of her own one day.
Thomas is going to love seeing this side of her, and we think he might just have a newfound feeling of love for her. She's not someone who is incapable of love and only capable of spending her time focused on business and her future. She's got so much more to offer than that, and she's happy to show it off.