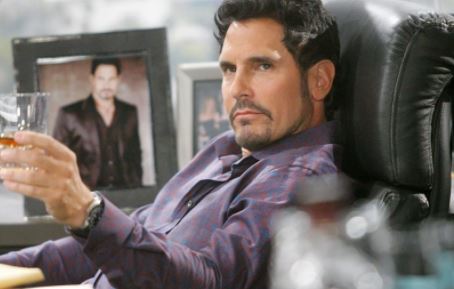 The Bold and the Beautiful fans can see that Bill is more than a little upset that his arch enemy Ridge shot him. He is not happy, and he will find a way to make him pay. He's making it loud and clear that a little gunshot wound is not going to make him stop living his life and enjoying things the way he wants to enjoy them. He will recover and find a way to make his life a bit more enjoyable as a result. This is not the last time they will see him at all.
And that's not the end of things. Now that his own son is remembering this, we do wonder if there is a chance Liam will ask his dad to think about what happened that night. Will he ask him to see that it wasn't Ridge? Will he tell Bill that it might have been him? He is remembering that he saw Bill ask Steffy to marry him that night, and he will then feel a lot of rage and wonder if he shot his father.
He does have some history of brain trauma ever since Quinn attacked him two years ago and kept him hiding out in her cabin pretending they were married so she could keep him from remembering that he was with Steffy — who she was looking to get to marry her own son Wyatt. She did some horrible things to him, but that's not all that happened in the meantime.