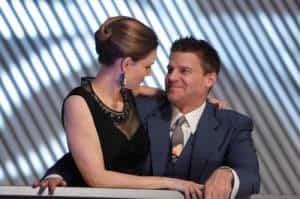 To: Editor-in-Chief, Arrow Books
From: F. Lite, TVO Reviews
Sent: 14 May 2009, 20:58:21
RE: new format
You did look at this before you sent it out, didn't you? I don't think that the public is going to be very happy with this, especially considering the advance publicity you released. Thank God I'm used to the duplicity of marketing executives.
It's a rather weak entry in the Temperance Brennan, Forensic Anthropologist series. You're never going to option this as a television show unless you do some serious work on it.
Anyway, here is the summary (and my comments) on 'Brennan and Booth Live Happily Ever After.'
F.