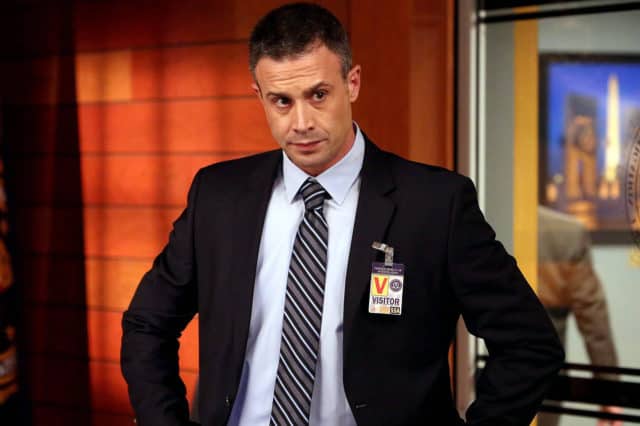 After 12 glorious seasons, Bones is finally saying good-bye. The series, which stars Emily Deschanel and David Boreanaz, has aired almost 250 episodes since its premiere back in 2005. Over the course of 12 seasons, many famous guest stars have made their way to The Jeffersonian including Cyndi Lauper, Betty White, and Sara Rue. Some of the actors that made an appearance on the series you may have forgotten about. Here are a look at five of them.
Eric Stonestreet
Eric Stonestreet has become a household name for playing the hilarious Cam Tucker on the ABC series Modern Family. Two years before playing that character, Stonestreet appeared on two season two episodes of Bones. He played a cop with a pretty nice looking mustache. You can watch his appearance by clicking here. Fast forward about 1 minute.
Sam Trammell
Before playing bar owner Sam Merlotte on the popular series True Blood, Sam Trammel made an appearance on the very first episode of Bones. A woman is murdered, and Trammell's character is the guilty party. He leaves his girlfriend's body in a pond at Arlington National Cemetery. It is the first case of many fans witness over 12 years!
Taylor Kinney
Before rescuing Chicago citizens from fires in the hit NBC drama Chicago Fire, Taylor Kinney played a small part in a 2008 episode of Bones. Kinney played a college basketball athlete that is questioned after a body is uncovered behind the bleachers at the university he is a student.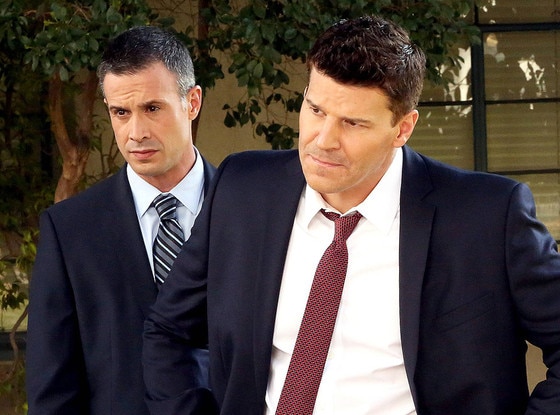 Freddie Prinze Jr.
Sarah Michelle Gellar never made an appearance on Bones, even though she and David Boreanaz became close friends from their Buffy the Vampire Slayer Days. Gellar's husband Freddie Prinze Jr. did appear on two episodes of the drama, so I am sure Gellar paid a visit to the set. Prinze played Danny Beck one of Booth's close pals from the Army and is now a CIA Agent during season 9.
Michael Cudlitz
Michael Cudlitz has had a successful career in television. He starred on the TNT hit Southland from 2009-2013 and played Abraham on The Walking Dead from 2014 – 2016. Way back in 2007, Cudlitz appeared on a crazy episode of Bones where Booth and Brennan must investigate a murder that takes place at a ranch for "pony play." Cudlitz's character ran the place.
Who has been your favorite guest star on Bones? Let us know in the comments section below.
Photos by: FOX