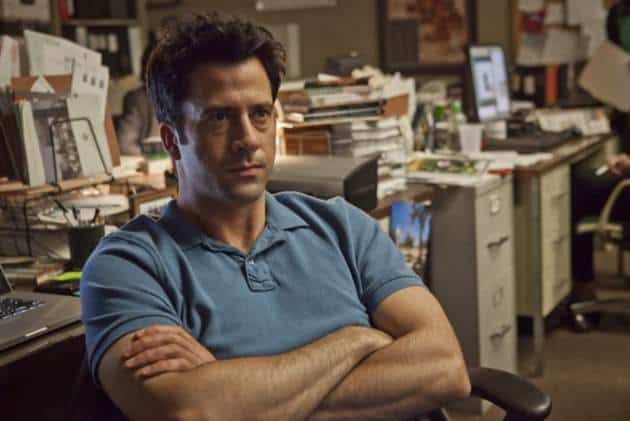 Starz has released the first teaser for season two of Boss and while it doesn't give away any new plot information, it lets slip a very important detail concerning the season.
The 31 second clip recounts events and chilling dialogue from the end of season one, which finished this past December, focusing heavily on Mayor Tom Kane's physical and psychological unraveling. The career politician has shown a severe lack of empathy, willing to throw even those close to him under the bus to clot a political wound. Going forward into season two, the other characters are going to have to be on high alert, because Kane knows about the plot against him and I doubt he'll let that go unpunished.
Kane has a lot of political pull in key areas, so if I'm Zajac, for example, I'm taking an immediate hit to avoid a more destructive one closer to the election.
Luckily for Kane, he'll be restocking his team next season, replenishing the strength lost due to punishment and betrayal. Joining Boss in season two are Jonathan Groff (Glee), Sanaa Lathan (Love & Basketball), and rapper T.I. (Takers), each hoping to become a valuable cog in the Chicago political scene. Groff will be playing the latest political upstart to get Kane's ear, while Lathan appears as Kane's new chief of staff. T.I. makes his scripted television debut as a go-between, linking a local Alderman with a series of city gangs.
Originally penciled in for another fall debut, Boss will instead debut its second season in August. The season will consist of 10 episodes, up from the eight we had in season one.
What do you think about the new teaser? How much revenge will Kane get against all that conspired against him? What fate will each of the three new characters have, once they become entrenched in Kane's world?
http://www.youtube.com/watch?v=NQ6EcaGOo6E