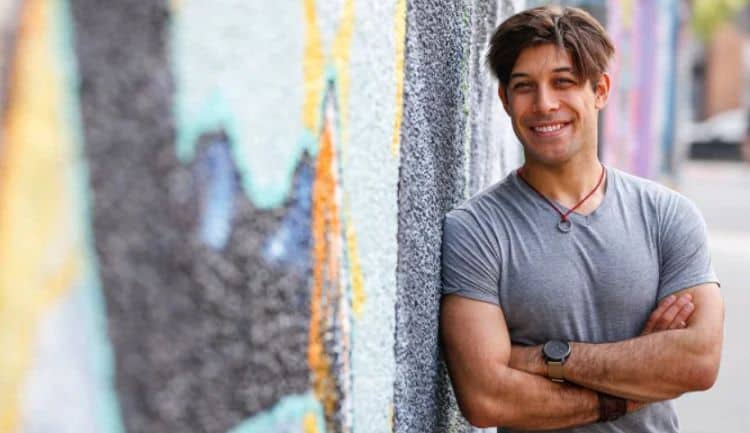 Brandon Torres is the kind of guy that lots of women dream of, but unfortunately, all of his awesome qualities just didn't do it for Katie Thurston. Brandon was a contestant on season 17 of The Bachelorette, but unfortunately, he was sent home after just one episode. While the news wasn't what he wanted to hear, Brandon isn't going to let the disappointment stop him from giving up on love. Plus, now that he's been on the show, there are women all over the country who now have him on their radar. Needless to say, his DMs are probably filled with people who are hoping to catch his attention. Keep reading to learn 10 things you didn't know about Brandon Torres.
1. He Is An Illinois Native
Brandon is originally from a very small town in Illinois called Mokena. However, whatever stereotypes you have about small-town life in the midwest probably don't fit Brandon. He's always been drawn to a much busier lifestyle and he currently lives in Queens, New York where he works for Toyota.
2. He Doesn't Like Pricey Restaurants
Anyone who dates Brandon should probably keep in mind that he isn't the type of person who's going to trick off at an expensive restaurant. His bio for The Bachelorette states, "Brandon HATES exorbitantly overpriced restaurants." That doesn't mean he's cheap or that he doesn't like good food, he just prefers to spend money on experiences.
3. He Speaks Multiple Languages
Being able to speak more than one language is one of those things that can come in handy no matter who you are or what you choose to do in life. Brandon is proud to say that he's able to speak three languages: English, Japanese, and Spanish. He's also in the process of learning Korean.
4. He Is Trained In Jiu-Jitsu
Staying in great shape is very important to Brandon, but it's not just for aesthetics. He loves to stay active and he simply enjoys doing things that get him up and moving. Jiu-Jitsu is one of his favorite things and while we don't know how long he's been training, we do know that he's very involved in competitions.
5. He Rides A Motorcycle
Brandin definitely isn't someone who wants to spend his whole life playing it safe. Brandon loves a good adrenaline rush, and riding is his motorcycle is one of his favorite ways to get one. On top of that, he also likes to skateboard when he doesn't feel like using his bike to get around.
6. He Likes To Travel
Remember when I said that Brandon is all about experiences? What better experience is there than to travel all over the world? Brandon has been very lucky to do lots of traveling over the years. Some of the places he's been to are Japan, Alaska, and Thailand. It wouldn't be surprising if he ends up adding way more stamps to his passport in the future.
7. He Is A Private Person
Brandon may have been on The Bachelorette, but that doesn't mean he has any intentions on getting caught up in the reality TV world of drama and oversharing. He actually seems to be a very private person. Outside of being on the show, there isn't much information about him on the internet.
8. He Loves Sports
On top of his love for being active, Brandon also enjoys watching sports. As someone who grew up in Illinois, he is a big fan of Chicago's professional sports teams. Even though the city may not always have the most talented teams, they can always count on their dedicated fans to show them love regardless.
9. He Is Well Educated
Learning new things seems to be what Brandon is all about. Brandon's Facebook profile shows that he went to Northwestern University, Universitat Pompeu Fabra – Barcelona, and Waseda University. The schools he attended outside of the United States were probably part of study abroad programs. Even though his days as a student or over, he hasn't stopped learning in his everyday life.
10. He Doesn't To Ultimatums
Knowing what you are and aren't willing to put up with in a relationship is very important, and Brandon has a good grasp of what he's looking for. Brandon's Bachelorette bio says, "He's looking for an equal partner in life and says he could never be with anyone who would issue him an ultimatum." If you're one of the many people waiting to slide into his DMs, you might want to keep this one in mind. Giving him an ultimatum definitely wouldn't be a good look.