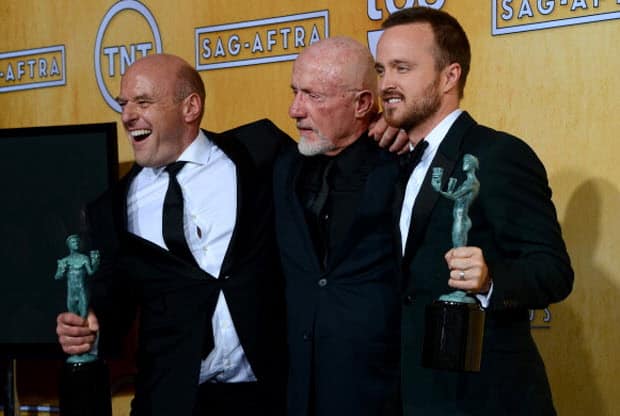 Big news today on the Better Call Saul front. Deadline is reporting that none other than Jonathan Banks will indeed return for the spin-off show to reprise his role as Mike Ehrmantraut, Saul's "fixer," as it were. (Breaking Bad spoilers ahead).
Mike is able to return to the show even after being killed by Walter White in the initial series because Better Call Saul will be a prequel (mostly), and he and Saul surely had many an adventure before Heisenberg ever came along. Mike was a pretty important cast member everyone assumed would have to return for the show, and now it's been confirmed. Jonathan Banks is in the middle of a multi-multi-episodic arc on Community, but presumably that will be over and done with before his Saul duties start.
This does highlight a fundamental problem with Better Call Saul though. As a prequel, it takes away a lot of the tension when we know exactly how and when Mike dies. Any danger he or Saul will be in will never feel truly real, as we all know how things shake out. The same is true of really any other cast members we've seen before, Gus Fring, etc. Do you think it will be a serious problem for the show?
[Photo via Ethan Miller/Getty]