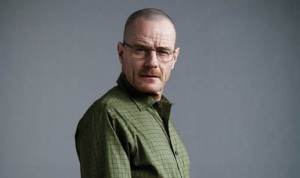 Breaking Bad's fourth season will be premiering on AMC on Sunday, July 17 at 10:00 p.m. ET. The network has just released the first trailer for the all new season, which will consist of 13 one-hour episodes.
Beginning June 20 (through to July 17), all episodes from Breaking Bad's third season will be available On Demand. We'll also be running a contest for our readers to win a copy of the season 3 DVD (which will be released June 7), so check back for that tomorrow.
Also, beginning Tuesday, July 5, AMC will start airing every episode from seasons 1, 2 and 3 during late night.
Breaking Bad has been a critical darling for the last three seasons. AMC has planned a slew of complimentary and exclusive material to go along with season 4 on amctv.com. Digital content will include 'Inside Breaking Bad'videos for each episode, clips from behind-the-scenes, and videos showcasing the season's most 'Talked About Scenes'.
The website will also feature new issues of the interactive Breaking Bad graphic novel, which stars Aaron Paul's character Jesse Pinkman, and an interactive case file (including photos, text and video) that allows visitors to sift through the same crime scene evidence that DEA agent Hank Schrader (Dean Norris) sees and reviews.
Below is the first trailer for Breaking Bad's fourth season.
clarissa @ tvovermind.com
twitter.com/clarissa373
twitter.com/tvovermind