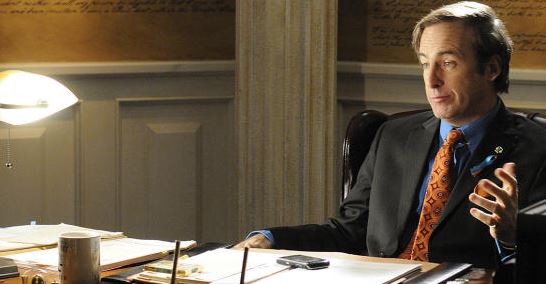 Breaking Bad will come to its conclusion this summer, but cheer up; at least one character is guaranteed to survive what is sure to be a final stretch fraught with danger.
Bob Odinkirk's sleazy lawyer Saul Goodman is being eyeballed as the lead in a new spin-off series being tossed around by Breaking Bad creator Vince Gilligan and writer-producer Peter Gould.  Gould developed the character along with Gilligan during season 2 of Breaking Bad,  and he's provided much needed comic relief ever since.
That said, it is hard to imagine what kind of series Gilligan and Gould have in mind, but take it from someone who is on season two of a Breaking Bad rewatch:Â  the original series started out as a pretty consistent black comedy before it became so steeped in its own darkness, so it's not too much of a stretch to think that the Saul spin-off would harken back to the roots of Breaking Bad with Saul representing a string of morally questionable characters
Source:Â  Deadline.