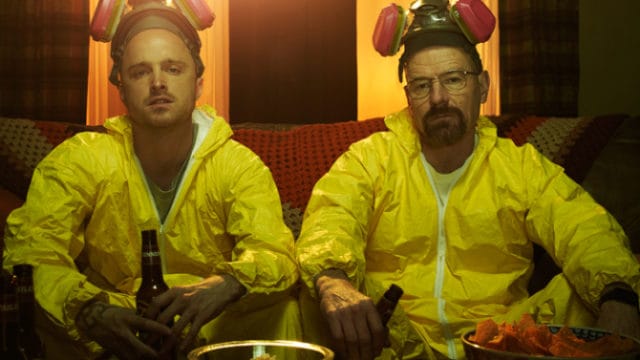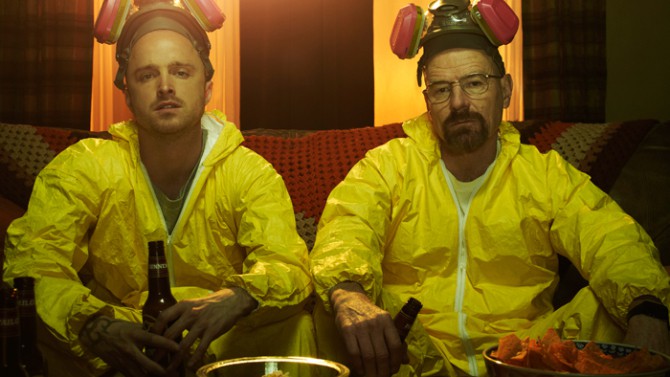 We're all pumped that Better Call Saul is keeping us busy this season and we're excited that it's kept our collective obsessed Breaking Bad minds occupied, but I think it's safe to say that when anything "new" about Breaking Bad gets mentioned fans still have loyalty to the original show that captivated so many of us.   Luckily for us something new is in fact in the works.  According to Variety,
Vince Gilligan, creator of "Breaking Bad," is teaming with Sony's PlayStation division to create a non-game, virtual reality experience based on the iconic show. Details on the project are still scarce. Sony won't discuss which talent are attached to the experience, won't say whether it will be episodic or a one-off or give a firm launch window (other than confirming it won't release this year). While it's still in the early stages, though, Gilligan is reportedly eager to explore storytelling in VR.
"We set up a day at our campus where we brought seven of the best show runners [Sony Pictures Television] work with, like David Shore of 'The Blacklist' and Ron Moore, who did 'Battlestar Galactica,' Vince and some other folks," says Andrew House, global chief executive of Sony Interactive Entertainment, the company's video game division. "And they just played around with VR. Several of them were intrigued, but Vince was the one who said, 'I really want to do something with this. I want to experiment with this.'"
So yeah, we have absolutely no clue what this is going to be but let's hope that a few things are included.  First off I want to make sure I can experience cooking meth in whatever lab they concoct.  I mean come on.  I'm not going to be a real life meth guy but I think that experience would rule.  Second of all, Gus Fring has to be involved.  No exceptions on that.  And finally, can we experience what it's like to blow up a building like Walter does?   That would be pretty sick.  We'll keep you posted on all the details as they surface.