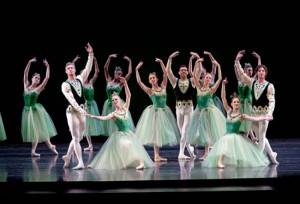 Last week, the Breaking Pointe dancers from Ballet West took to the stage for the opening night of their various performances. Despite last-minute problems with music tempo, most of the performances went off without a hitch…except for a fall on stage by Rex.
Here's what we know from The CW about tonight's episode, which also serves as the season finale: "Everyone is concerned about Rex after his fall on opening night, but the show must go on with closing night and the end of the ballet season right around the corner. Meanwhile, Christiana has a meltdown when her husband Chris quizzes her about life after ballet, and Rex and Allison have a showdown." There's no word yet on whether Breaking Pointe will return for a second season, but I was pleasantly surprised by how much I enjoyed this reality show.
Watch a preview and sneak peek below for tonight's all new Breaking Pointe, airing at 8:00 p.m. ET/PT on The CW.