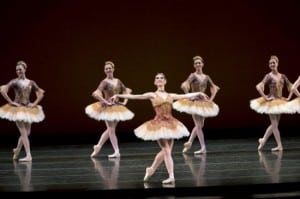 My guilty little pleasure last summer was The CW's Breaking Pointe. The reality series focused on the students and teachers of the Salt Lake City based ballet company Ballet West.
It was an honest behind the scenes look at the highly competitive ballet world, focusing on both veteran and freshman dancers with the company and the amount of dedication it seems to take to make it in that world.
The CW has renewed Breaking Pointe for a second season and has released the first preview for the new season. Many familiar characters are back with old feuds or trying to recover from old injuries and some new faces and would-be stars are introduced.
Breaking Pointe returns with new episodes on Monday, July 22 at 9:00 p.m. ET/PT on The CW.
[youtube=http://youtu.be/suCOfb9rSpE&w=540&h=350]