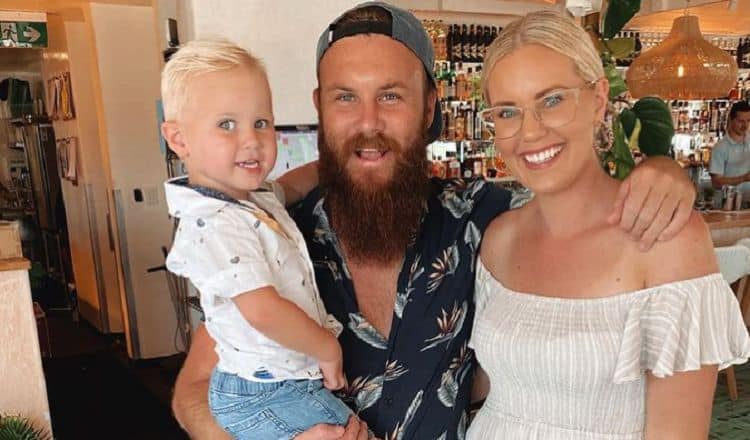 Born and raised in Australia, Brent Draper never imagined that learning how to cook would eventually change the entire trajectory of his life. Now known for his skills in the kitchen, Brent was ready to take his career to new heights when he signed up to compete on MasterChef Australia. To many people's surprise, however, Brent decided to cut his time on the show short. Although some were initially confused by his exit, he revealed that his departure from the show was done in an effort to protect his mental and physical health. He admitted that both of those things had started to slip during the competition, and he knew it was important to take better care of himself. Although the decision wasn't an easy one, Brent seems to be doing better and his fans are excited to see what he does next. Keep reading to learn 10 things you didn't know about Brent Draper.
1. He Didn't Start Cooking Until He Was A Teenager
Many professional chefs have great stories about how they fell in love with the kitchen as children. These stories often include a parent or grandparent who inspired them to cook. That isn't Brent's story, however. He didn't start cooking until he was 18, and the decision was one that simply came out of needing to eat. At the time, he lived in a house with other guys his age, and none of them wanted to cook so the responsibility fell on him.
2. He's A Proud Dad
Cooking may seem like Brent's entire life, but that's not true. Brent is the true definition of a  family man and spending time with his loved ones is one of the most important things to him. He and his wife, Shonleigh, have one son. At this point, Brent's son is probably too young to realize that his father is kind of a big deal.
3. He Loves Spending Time Outdoors
No matter how much a person loves what they do, everybody needs a break from work every once in a while. When Brent isn't working, you can usually catch him outside enjoying the beauty of nature. Fishing and surfing are two of his favorite things to do and he's always loved being near the water.
4. He Has A YouTube Channel
Brent started a YouTube channel back in 2014, but unfortunately, he's only posted three videos since then. He also only has 76 subscribers. It's unclear if he has any plans to start uploading new content, but he could probably grow his following pretty easily if he started getting consistent.
5. He Likes To Spread Positivity
If there's one thing most people can probably agree on, it's that there's an awful lot of negativity in the world. That being said, Brent likes to do his best to contribute to an atmosphere of positivity. He does his best to maintain a positive attitude and he enjoys spreading that feeling to those around him.
6. He's Been Going To Therapy
Mental health is a topic that a lot of people shy away from. However, since opening up about his own struggles with filming for MasterChef, Brent has also shared that he's been going to therapy. Hopefully, Brent's vulnerability will let other people know that it's okay to not be okay.
7. He Likes To Travel
Brent has always loved a good adventure, and traveling is one of his favorite ways to feed this part of his spirit. According to the bio on his website, Brent spent time traveling around Australia by caravan when he was a child. He hopes to get the opportunity to do this again someday.
8. He Was A Boilermaker
As mentioned earlier, Brent's path to cooking was a little unconventional, to say the least. Brent's first job was concrete pumping. From there, he went on to become a boilermaker. As you might be able to guess, being a boilermaker is a very physically demanding job. It was during this time that he really started to get into cooking.
9. He Has No Plans To Ever Leave Australia
Brent has lived in Australia for his entire life and he's very proud of where he's from. Although he enjoys visiting other places, Australia is the only place he ever plans on calling home. He feels that his home country has everything he needs and he's grateful for the experiences it's allowed him to have.
10. He's Loves Eating A Variety Of Foods
Many people who cook professionally have developed very refined palates and they only like to eat certain things. As a result, their tastes in foods are sometimes considered stuck up. That isn't how Brent gets down, though. He loves eating all sorts of different things and he's a big fan of street foods.