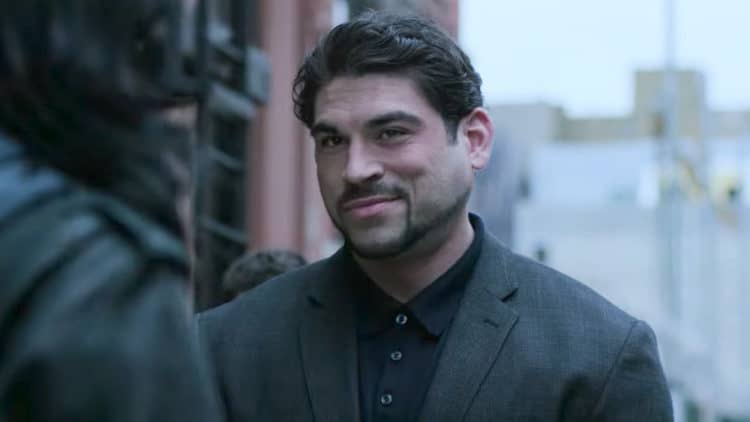 You may not know Brett Azar by name, but you may remember his face. He has been acting professionally since 2012 and in less than a decade he's managed to rack up nearly 40 acting credits. His versatile abilities have allowed him to play a variety of characters across multiple genres. No matter what kind of role he's playing, you can bet that Brett is going to make it as authentic as possible. Although he has spent the bulk of his career doing movie roles, he has recently graced the small screen with his presence with a role in the new series Young Rock. In the show, Brett plays professional wrestling legend Iron Sheik. The role is a little different from things we've seen Brett do in the past, but he shut it down as usual. Here are 10 things you didn't know about Brett Azar.
1. He Was A Competitive Body Builder
Some cast members on Young Rock had to work really hard to get in professional wrestling shape, but Brett was already there. He is a very active person and he has been lifting for several years. At one point, he was even competing in body building competitions.
2. He Studied Kinesiology
Brett was born and raised in Barrington, RI and he decided to stay close to home for college. He attended the University of Rhode Island where he graduated in 2009 with a bachelor's degree in Kinesiology. After college, Brett went on to open his own gym and work as a personal trainer.
3. He Was A Model
With a physique like Brett's it goes without saying that the camera loves him. Before his acting career really started to take off, he also did some modeling work and was signed to a New York City based modeling agency called Silver Model Management. We weren't able to find any information on the specific brands Brett worked with.
4. He Plays The Guitar
Brett's acting skills aren't the only thing he has to offer. He also loves music and enjoys playing the guitar and singing. That said, music appears to be just a hobby and he hasn't expressed any interest in releasing and songs of his own. Brett also likes to dance in his free time.
5. He's A Brand Ambassador
Brett has built up a pretty impressive social media following over the years. Thanks to his engaged audience, he has become a great partner for brands who are looking to have someone help them advertise their products. He is currently an ambassador for Icon Meals.
6. He's Done Stunts
In 2019, Brett got his first major opportunity when he was cast as a stunt double in the film Terminator: Dark Fate. The opportunity was a dream come true for Brett because he had always been a really big Arnold Schwarzenegger fan. When describing his experience with the film, Brett told The Terminator Fans, "surreal is an understatement. I've never felt so honored, blessed and grateful to all involved."
7. He's In A Relationship
Now that Brett's career is really starting to gain some traction, his DMs have probably been getting flooded by all sorts of people who would love a chance with him. I hate to break it to all of you hopefuls out there, but Brett is in a happy relationship with a woman named Linda. It's unclear how long they've been together but they seem to be going strong.
8. He's Always Been A Wrestling Fan
Not only is Young Rock the biggest role of Brett's career so far, but as a wrestling fan it was the opportunity of a life time. Despite being a lifelong wrestling fan though, Brett admits that he was never really a fan of Iron Shiek because he was always the villain. That all changed once he started learning more about him. During an interview with URI Today Brett said, "Once I started to research him, I realized that he was such a funny character in real life. He was just nonstop, full energy. The guy is a living legend and I am just so honored and humbled to be able to portray him."
9. He Didn't Get Into Acting Until College
Many people in the entertainment industry would definitely consider Brett to be a late bloomer. Unlike lots of other actors, Brett didn't develop an interest in acting until college. Although theater wasn't the main focus of his studies, he did take some acting classes while at URI.
10. He Built Great Relationships With His Young Rock Cast Mates
Filming for a TV show can mean spending several months worth of long days around the same people. For that reason, it's always nice when everyone can genuinely enjoy each other's company. Fortunately for Brett and the rest of the Young Rock cast,  they all formed great relationships. When talking to URI Today he said, "This was one of the most tight-knit, family-oriented casts I have ever been a part of. We all stayed in the same hotel, had family dinners, barbecues, went to the gym together. It was one of the best experiences I've had."