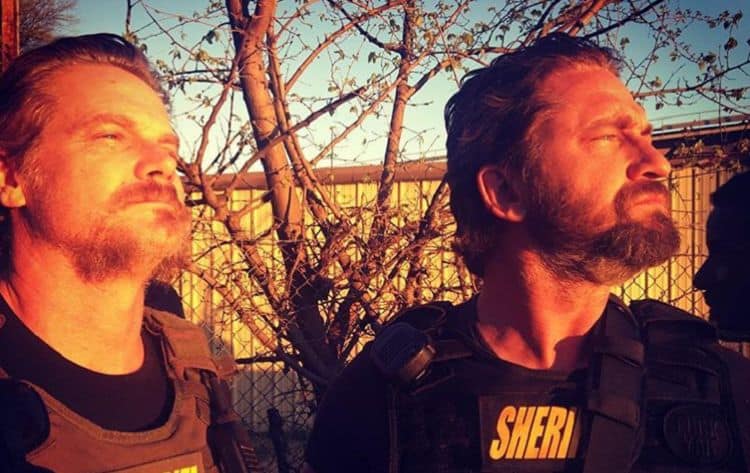 Brian Van Holt is an American actor who has been active in the entertainment business since 1996. With nearly a quarter-century of acting experience under his belt, Brian has garnered a lot of loyal fans who love his acting. Many know him from his role as Bobby Cobb on the television series "Cougar Town," and as Bo Sinclair in "House of Wax." We wanted to learn more about him so we looked into his acting career and made some interesting discoveries about him. Here are 10 things that you probably didn't know about Brian Van Holt.
1. His Birthday
It's not always easy to guess the age of those involved in the acting profession. We learned that Brian was born on July 6, 1969. He turned 50 years old in the summer of 2019. He was born in Waukegan, Illinois. He since has relocated to make his home in Los Angeles, California to pursue his career in acting.
2. Brian has a college education
Van Holt grew up in Huntington Beach, California after his family moved from Waukegan, Illinois. He attended the local high school and graduated. After high school, he continued on with his academic career and enrolled in classes at UCLA. He majored in sociology and minored in psychology. Brian graduated with his bachelor's of arts from the institution in 1993.
3. He doesn't know where his surname comes from
In April of 2003, Van Holt made a public disclosure about his ethnic origins. With the last name Van Holt, he earned the nickname of Dutch, but his ancestral lines do not indicate any Dutch ancestry at all. His family is a part of the McGregor clan and they are predominantly from Scottish and Irish descent. When referring to his last name, he admitted that nobody in his family is sure where the name Van Holt originated.
4. Brian launched his acting career in 1996
Brian has been in the acting profession for nearly 24 years as of 2020. His first role was in the television series "A Very Brady Sequel." After this, he went on to appear in a variety of other television series as a guest, including "Martial Law," "Sex and the City," "Beverly Hills 90210," Homicide: Life on the Street," and "Spin City." He was off to a very good start with the exposure that he was getting to audiences as well as casting directors.
5. Brian got a break in feature films
Van Holt got a lucky break when he landed a role in the feature film "Black Hawk Down." He went on to secure roles in several other wildly successful films including "Windtalkers," "Confidence," "S.W.A.T.," and "Basic." This helped to boost his career in the early years so he was more well-known and visible in the business. It opened up a lot of opportunities that have kept him supplied with a steady stream of work in his chosen profession.
6. He's athletic
Brian Van Holt maintains his physique and health. He is very fit and still enjoys some challenging hobbies adn sports. Living in Venice Beach, California, he is in the prime country for some great beaches for surfing and he happens to be an avid surfer. In addition to this, he is also really into golfing and spends time out on the greens whenever he has the spare time.
7. Brian's still involved in acting projects
Brian Van Holt hasn't slowed down one bit when it comes to his career as a professional actor. For the 2020 season, you're going to see him in his recurrent role in the television series "Deputy," where he plays the role of Detective Cade Ward. He has also just recently completed a new project that is titled "Butter." It's a brand new film and not much information has yet been shared. What we do know is that he plays a character named Frank, but we don't know when it's scheduled to be released, nor do we know anything about the basic plot of the story. Brian has a total of 54 acting roles in his portfolio of credits.
8. Brian Van Holt started out as a model
Here is another bit of trivia that we discovered when we were looking at Brian's career history. In addition to being an actor, he also worked as a model for a period of time. He was employed with the Jack Rose Agency in Hollywood. There are actually quite a few actors who have also done modeling on the side when they're trying to get their careers established. It's great exposure.
9. His Net Worth
We were interested in knowing how Brian has fared financially throughout his career. We researched several sites that seemed to be guessing at his true net worth, placing it somewhere between $100,000 and $1 million. According to Idol Net Worth, Brian Van Holt has an estimated net worth of $17 million. This sounds more like it considering all of the experience that he has in acting, adn teh many roles that he has played through the years.
10. Brian Van Holt is single
Van Holt likes to keep his romantic life personal. He confirmed that he had dated Amanda Peet for a number of years but the relationship ended and the two went their separate ways. He also dated Courtney Cox after her marriage to David Arquette failed. It is worth noting that he kept it a secret from everyone until the two had been dating for about six months. The relationship didn't work out and no reason was given for the breakup. His sister has confirmed that Brian is currently single and that he is choosing to concentrate his efforts on his acting career. He's a private guy that doesn't really like to advertise his personal life.