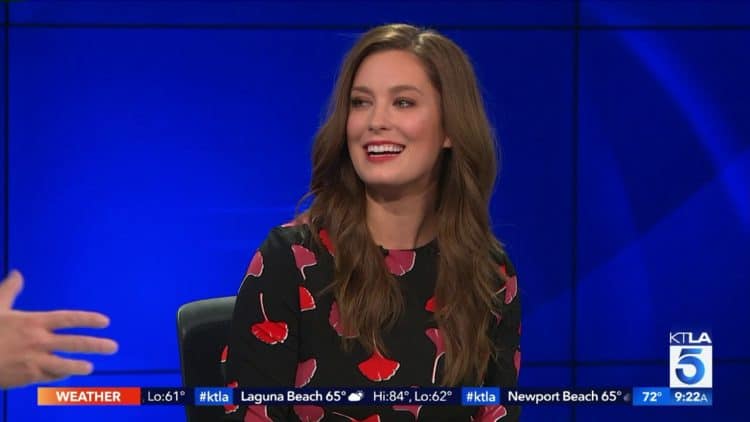 American actress Briga Heelan has been active in the industry since 2009. Although it may not seem like a long time ago, Heelan is one of those faces that feel like you've known forever. She currently plays the lead role of Katie Wendelson in the TV series Great News about a New Jersey mom and how she balances her relationship with her daughter together with her new internship. The show has a funny take on the situation, and Heelan has done an incredible job of driving it all so far. Here are 10 things you probably didn't know about this talented actress.
1. Family
Briga is the daughter of a playwright and a teacher, Kevin and Kimball respectively. Her father, Kevin, in addition to being a dramatist, had been a faculty member at Phillips Andover Academy, a preparatory school, since 1983. Briga's exposure to plays early on will certainly have an effect on her acting years later.
2. School
It turns out that her acting interest will start early on. Briga attended the Walnut Hill School for the Arts, a boarding school in Massachusetts. After high school, Briga attended the Cincinnati Conservatory of Music after transferring to the University of Southern California after just a year. This move might be a career move in order to move closer to Hollywood, where she would have more opportunities for acting while going to school at the same time.
3. Musical theater
Briga loved musical theater and thought most of her life that it was the path that she wanted to take. Her Ground Floor co-star, Skylar Astin from Pitch Perfect, was someone she met at a musical theater convention back in the days.
4. Cougar Town
This show was Briga's breakout role on TV. She played the role of Holly from 2012 to 2015. Holly was the mother of Tampa, the illegitimate daughter of Grayson Ellis. Tampa was the result of a one-night stand. Briga did incredibly well in the role, balancing her character with a natural spunk and a motherly nurturing that was a relief for the show.
5. Briga
Her name is quite unusual, and according to Briga, it's of Irish descent. The name comes from an Irish pagan goddess. However, Briga was actually named after her grandmother's best friend, an Irish girl from Dublin. In addition, her last name was actually O'Heelahan at some point.
6. Boys Like Girls
Back in 2009, Briga dated singer-songwriter Martin Johnson from Boys Like Girls. The two actually shared something in their past together–their high school alma mater. Briga and Martin went to Andover High School together, but unfortunately, it wasn't high school love forever for these two.
7. Marriage
Briga married her Ground Floor co-star Rene Gube back in 2015. They were engaged for 7 months before they got married. In 2017, Briga gave birth to their first child, their daughter Bennet Alejandra Gube.
8. All or nothing
Briga lives her life with an all or nothing perspective. She likes the polar opposite of things in that sense. She would go all out on something or absolutely don't do it at all. Many of her coworkers in the past have attested to this when it comes to her acting.
https://www.instagram.com/p/BiBXJ3qlImZ/?hl=en&taken-by=brigaheelan
9. Big emotions
According to Briga, the bigger emotions are a real challenge for her when it comes to acting. Emotions such tons of anger or extreme sadness are harder for her to grasp. She's lucky to have been able to do comedy in her career, something that she feels naturally inclined to do to begin with. However, it doesn't necessarily mean that Briga is not willing to take on more serious roles. In time, we'll be able to see what this actress can do with a serious role; but for now, she's doing incredibly well with the role that she's got.
10. Starbucks
As a little trivial fact, Briga claims that she likes to take pictures of her Starbucks cups. You might ask why. The answer is simple. She doesn't think that her name is that difficult at all, but of course, everyone else does. It's interesting for her to see just how many ways baristas could butcher her name. We definitely like her sense of humor.