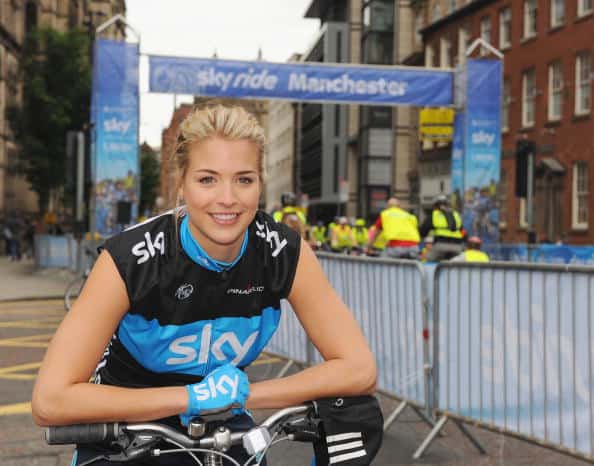 A new name has come up as a possible candidate for the leading role of Kara Zor-El in CBS's Supergirl, from executive producers Greg Berlanti and Ali Adler. 30-year-old British actress Gemma Atkinson (Casualty, Night of the Living 3D Dead) is reportedly being considered for the role, according to the British tabloid, The Sun, which had previously stated that Atkinson was in talks to star in Emmerdale, a long-running British soap opera.
"Gemma is a huge fan of comic books so this is something she'd jump at. It will make her huge Stateside," the tabloid states, citing a source close to Atkinson. "She said next year will be her best yet whatever happens. If she gets Supergirl it will be amazing or if she begins working on Emmerdale that will be great too."
As with all casting rumors, this news should be taken with a grain of salt. There has been much speculation about which actress will land the lead role in Supergirl, with early reports stating that The Originals and Vampire Diaries actress Claire Holt was very likely to be cast. However, that does not appear to be the case anymore, especially with Holt's series regular role in the new NBC drama Aquarius, which will premiere sometime later this year.
The fact that the reports regarding Atkinson's possible casting come from a British tabloid (and since tabloids are not exactly the most respected or reliable news sources) means that this news is probably more speculation than fact. However, as was the case with the True Detective Season 2 casting rumors, we'll continue to report any type of new information we get about Supergirl's search for the actress to play Kara as soon as we get it.
Photo by Getty Images for Sky