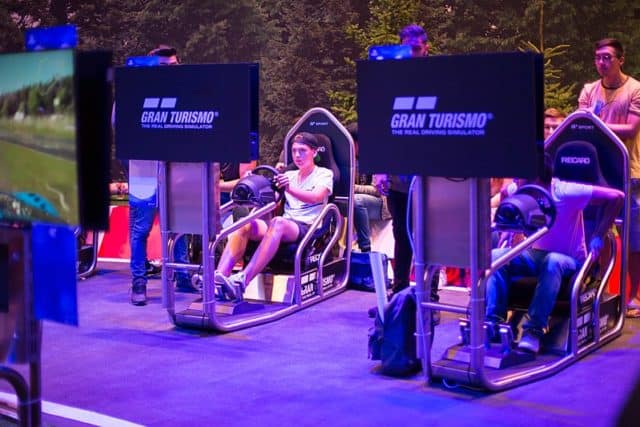 Gran Turismo Sport came out for PlayStation 4 on October 17, 2017. Specialist officers with the Lincolnshire police force got a sneak preview of the game from Sony Interactive. Professional drivers with the GT series gave the officers a chance to hone their driving skills off the track. The results were very enlightening for fans of video games and training sims.
Lincolnshire Live reports that police visited Silverstone for a few trial laps to get a test time before sitting down with Gran Turismo Sport. The officers used the same squad cars they take on the roads each day for the trial laps, instead of the series' featured Maserati vehicles. They then moved on to virtual copies of the vehicles in the game. Experts working with the game identified areas where the officers could improve their performance. Professional drivers used a specialized version of the Gran Turismo Real Driving Simulator to demonstrate the corrections.
Gran Turismo Sport uses the latest gaming tech to deliver realistic driving physics. The series digitizes the best cars from Europe, Asia and Detroit Motor City's auto industry, delivering an excellent test arena. After sim training, officers went back out to the test track to see if the lessons learned through the sim improved their overall performance. The results were conclusive.
The Verdict
Many officers noted increased handling and stability along with faster lap times, making this a worthwhile test of both the new driving sim and training with PS4. Remember that the next time your parents or significant other complains about too much time spent playing video games.
Early reviews of the game are positive, with only one glaring flaw standing out for most gamers. Though Gran Turismo Sport competes closely with last week's release of Forza Motorsport 7 for the title of the best driving sim in this generation, it seems that that the PS4 exclusive's online-only components are not sitting well with many fans.