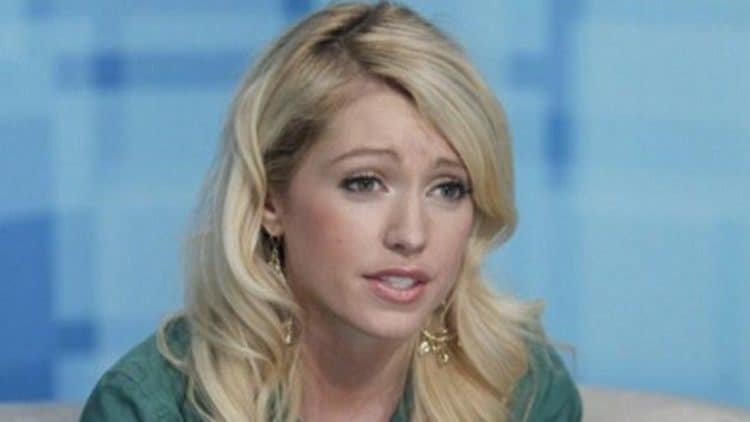 After more than 20 years on the air, Big Brother has more House Guests than most of us can even remember. Still, there are a few people who have stood out over the years. Britney Haynes is one of them. During her time as a House Guest during seasons 12 and 14, Britney quickly became a fan favorite. Her sense of humor and fun personality made her a wiz at the social game and a subsequent reality TV star. In 2019, she returned to the reality world as a contestant on The Amazing Race. During her time on TV, Britney has proven to be a fierce competitor and fans are hoping they'll get to catch another glimpse of her in action. Keep reading for 10 things you didn't know about Britney Haynes.
1. She Is Scared Of Birds
Most people think of birds as being harmless little creatures that are more afraid of people than people are of them. Britney Haynes doesn't see it that way though. According to Big Brother Fandom, Britney is absolutely terrified of birds although she didn't go into detail as to why.
2. She Is A Wife And Mother
The world may see Britney as a reality TV contestant, but when the cameras stop rolling and she gets back home, she's more well-known for being a wife and mother. She has been married to her high school sweetheart, Nathan Goodwin, since 2012. The couple has three daughters together. Britney's oldest daughter, Tilly, was diagnosed with cancer during the first year of her life. Thankfully, Tilly is now cancer free. Britney cites Tilly and her other children as being her inspiration for participating in The Amazing Race.
3. She Sells Personalized Videos On Cameo
Being on Big Brother and The Amazing Race have made Britney popular over the world. If you or someone you know is a Britney fan, you'll be excited to know that she has an account on Cameo where she makes personalized video shoutouts. Unfortunately, however, she isn't taking any new requests at the moment.
4. She Likes Interacting With Big Brother Fans
Cameo isn't the only way people can connect with Britney. She also loves to engage with Big Brother fans on social media and it's fairly common to see her interacting with fans on Twitter. Whether it be responding to comments or retweeting posts, she's always showing love.
5. She Likes To Travel
Britney is a very adventurous person which you could probably guess by the fact that she's done two reality shows. She loves having as many new experiences as she can and traveling is one of the best ways to do that. She has visited many places in and outside of the United States including Japan.
6. She Was In An Episode Of The Price Is Right
Most people are familiar with Britney's appearances on Big Brother and The Amazing Race, but what many don't realize is that those aren't the only time she's put her competitive nature to the test. She also made an appearance in an episode of The Price is Right in 2016 during the show's primetime Big Brother edition.
7. She Loves Nature
Anyone who appreciates nature knows that there's simply nothing better than spending time in the great outdoors. Britney loves being outside and she enjoys doing a wide variety of activities with her family. From hiking and playing in the snow all the way to hanging out at the beach, Britney loves it all.
8. She Still Watches Big Brother
In some cases, people don't like to watch the reality shows they've been on, but that isn't the case with Britney. She is still a Big Brother fan and enjoys watching the series. During the all-star season, she regularly live tweeted her thoughts during each episode.
9. She Is A Backstreet Boys Fan
As a millennial, Britney grew up listening to the Backstreet Boys. Although it's hard to believe it's been more than 20 years since the group was in their prime, Britney remains a big fan to this day. In 2019, she got the chance to meet the group and she shared a photo of them on Instagram.
10. She Is A Dog Person
Britney's three daughters aren't the only ones she's a mother to. She also has a an adorable dog who has made frequent appearances on her Instagram profile. Unfortunately, she hasn't made a separate Instagram account for her dog although if she did it would probably have more followers than most of us could imagine. Sadly, in October 2019, Britney said goodbye to Molly, her beloved dog of 11 years.