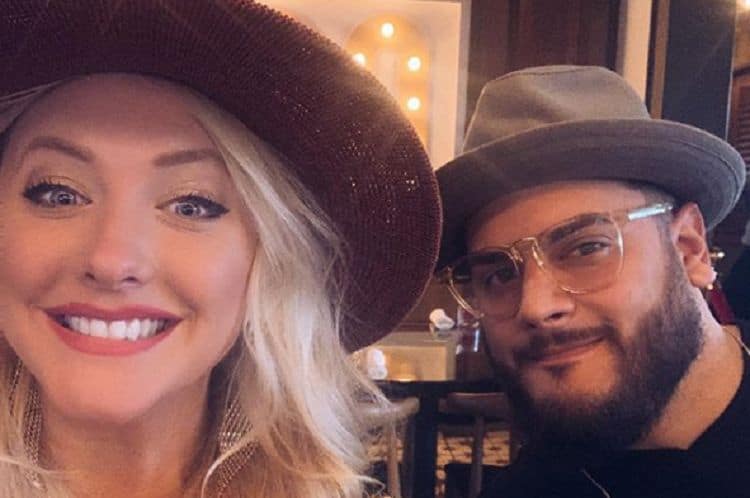 Real estate shows have become incredibly popular over the last few years, and it looks like HGTV is giving is another one. The network's new show, Selling the Big Easy, focses on real estate in the city of New Orleans. Brittany Picolo-Ramos is a successful real estate agent in the area who runs her own agency. Brittany's real estate knowledge and bubbly personality make her both fun to work with and fun to watch. The highly anticipated show is already shaping up to be a big hit and that has everything to do with Brittany. But just who is this talented real estate professional? Continue reading for 10 things you didn't know about Brittany Picolo-Ramos.
1. She's A New Orleans Native
New Orleans is one of the most unique cities in the United States and it has a rich history and a beautiful culture that is unlike any place else. Brittany was born and raised in New Orleans and the city is very near and dear to her heart. Not only does she love living there, but she couldn't imagine working anywhere else.
2. She Has A Bachelor's Degree In Business
Lots of people see college as an opportunity to get away from home and experience life in a different place, but as a true lover of the Big Easy, Brittany decided to attend college at the University of New Orleans. She graduated in 2007 with a bachelor's degree in business administration.
3. Her Husband Is Her Co-Star
Brittany and her husband, Marco, aren't just life partners, they're business partners as well. He also works in the real estate industry and appears on the show. However, their relationship isn't just work and no play. The couple has been together for almost 15 years and share one daughter.
4. She Started A YouTube Channel
Brittany doesn't have a large social media following at the moment, but that will likely change as the show becomes more popular. She's already getting her social media presence ready and she recently started a YouTube channel called Brittany in the Big Easy. At the moment, the channel has just 31 subscribers.
5. She Loves Helping Make People's Dreams Come True
One of the things Brittany loves the most about her job is that she gets to work with people and help them in one of the biggest processes they'll ever go through. The reality is that a house is the most expensive thing most people will ever buy, and Brittany loves getting the chance to help people's dreams of homeownership come true.
6. She Got Into Real Estate After An Injury
A career in real estate wasn't always something that Brittany envisioned for herself. After college, she started working in retail and was a salesperson at Sprint for over two years. However, after injuring her back Brittany decided that it was time for a change. After weighing her options, she ultimately decided that she wanted to give real estate a try.
7. Her Personality Got Her The Opportunity For The Show
Brittany probably never thought she'd become a reality TV star, but thanks to a phone call from a friend and her fun personality that's exactly what happened. When asked how she got the opportunity for the show, she told The Advocate, "I got a call from a friend who stages homes saying that HGTV wanted to use one of my listings on their show about home staging. At the property that day, I was just talking with the executive producers about the city and asking them if they had been to any restaurants yet. I love to make people laugh, so I was joking around with them and one of the producers said, "Oh, you're so funny!" and I replied, "I know, I should have my own show!" And she agreed! She made a few calls and here we are!"
8. She Loves To Watch HGTV
Getting a show on HGTV has been a dream come true for Brittany in more ways than one. Not only will the show likely help grow her business, but she's also a huge fan of the network. She has been tuning into HGTV for years and enjoys watching several shows.
9. She Works With Her Brother
Brittany likes to keep it in the family when it comes to her work. Her brother Joel also works with Brittany and her husband. Although working with a sibling can present its own set of challenges, Brittany and Joel have a good working relationship and like to keep things professional.
10. She Started Her Own Company In 2019
In 2019, Brittany and Marco decided to take their real estate careers a step further by starting their own company. The result was Godwyn and Stone Real Estate. The company has a wide variety of listings and a team of agents who work to sell properties all over the New Orleans area.