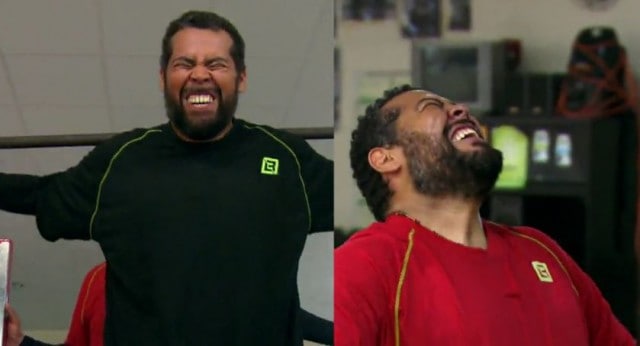 Twins Roberto and Luis have a chance to return home on The Biggest Loser, but will they hold strong when faced with familiar temptations at home? The two are going to have to face off against each other to see whose team gets immunity this week. Personally I think Roberto and Luis want the same thing: To be healthy for their children. It's been a great batch of contestants this season and I'm truly hoping for the best for all of them.
The twins seem to be in this for all the right reasons and both seem to have the right amount of determination to turn things around for themselves and their families. By the way, how awesome have Dolvett been this season? He's turning into everyone's favorite trainer. And how about Bob as host this season? I don't think any more than in this season have the contestants seemed like family. It's truly great to see.
It's too bad the brothers have to be against each other. Who do you think is going to prevail?
Check out the promo below:
And here's an awesome Vine that just went out!
Fabulous and fit from every angle! #BiggestLoser https://t.co/Pztcsqsxdv

— The Biggest Loser (@biggestlosernbc) January 31, 2016
Be sure to watch The Biggest Loser Mondays on NBC at 9pm