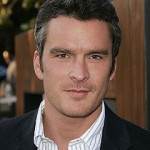 The following story may contain moderate casting spoilers about unaired episodes of Brothers & Sisters. Please continue reading at your own discretion.
The Ausiello Files is reporting that Balthazar Getty (is that not the coolest-weird name ever?) who plays Tommy Walker on Brothers and Sisters, may be leaving the show soon, or possibly reduced to a guest star. The rumor comes after the bumpy and public afair the actor has had recently, which has caused some distancing from other cast members on the set who were close to his wife.
The news comes from an unnamed B&S source who claims that the actor is currently in talks with the network for the reduced role. Although gossip says that it may be related to his real life personal drama, it could also be nothing more than budgetary and storyline driven. For the full story follow this link to the Ausiello blog.
source: The Ausiello Files