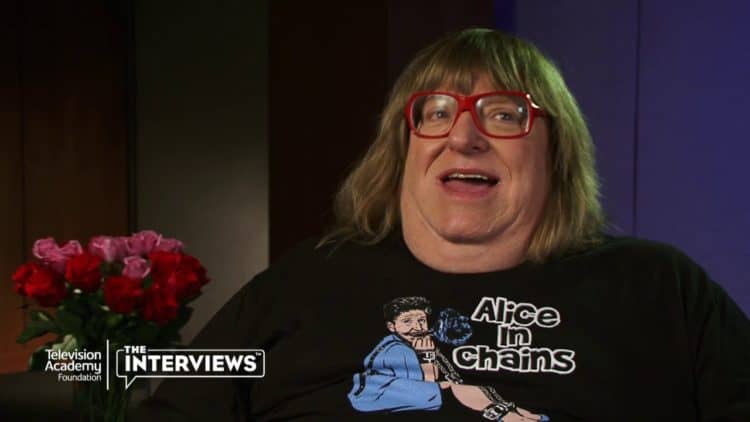 Bruce Vilanch is an interesting character in the sense that looking at him you might not think he would be famous for doing much more than existing behind the scenes, but he has been a public figure for a while now. His sense of humor and wit have managed to carry him for a long ways in the business at this point and there's no doubt he can hold his own when it comes to what people think of him or might have to say. That alone is kind of impressive since in the world as we know it today there are plenty of people with opinions aplenty that want to either tear others down to make them feel better or make them feel as though they're insignificant in some way. If Vilanch has had this problem in the past it seems as though he might have dealt with it in the best way he knows how, by finding a way to laugh at those that dare to try such tactics.
Here are a few things you might not know about him.
10. He was a theater and journalism student.
He does seem to have a certain flair when it comes to writing and contributing the the performances of others since he has been lauded more than once for his contributions and is able to claim a great deal of credit for many things that have been spoken on screen.
9. He's known for being a gag writer.
The gag writer is quite honestly someone that is into telling jokes and is quite good at it. The kind of thinking one has to possess to be good at this isn't so much different from anyone else, but it does tend to happen quicker by necessity as humor doesn't often wait for people to catch up and 'get it'.
8. He's provided comedy material for several comics.
A lot of comics have used his material which is, in some ways, disheartening since it seems to imply that famed comedians can't come up with their own material. But that being said their delivery is what makes his writing pop that much more, so it's a kind of partnership that makes the comedy work.
7. He's starred in the stage version of Hairspray.
He's played the role Tracy's mother in the production and has had a great time doing it. As many people that have watched show should know by now the mother role has traditionally been played by a man anyway and it does work since it's quite comical.
6. He's not much for physical activity on stage.
Looking at him it's not hard to understand why since packing around extra weight just walking can be a chore, but being made to dance and move about on a stage while in costume could be even worse. Physical exercise is great for a person, but if they're not into it then it can be kind of torturous.
5. He was adopted as an infant.
He was four days old when he was adopted which isn't unheard of but is still kind of uncommon since adoption tends to take a while. But in some cases it does happen that a couple will be waiting on that call and will be front and center when an infant needs a family. Of course that would have classified him as a newborn.
4. He's won several awards for his contributions to show business.
It is nice to see that those that work behind the scenes so often still get recognized for their work and are given the kind of status that you would easily believe they deserve. Not being on camera kind of lends itself to the thought that they're just there to write and nothing else, but the appreciation is always welcomed.
3. He's involved in charity work.
He's been involved in a couple of charities that had to do with the fight against AIDS, which is a huge matter that many people have been involved with and is an ongoing thing that is often worth the attention and the continued outcry when it comes to finding a solution to helping those that are so afflicted.
2. His career started in 1974.
He's been around long enough to see how the landscape has changed a couple of times and has obviously done what he could and what he needed in order to make the necessary changes to his own material. That's the one crucial thing about any person in the business, if they're not willing to change and adapt they don't last as long. In this case however Bruce has been seen to easily adapt to his work environment and the changes that surround it.
1. He was in You Don't Mess With the Zohan.
His part was pretty small but it was hilarious. For someone that's severely homophobic this would be kind of a tough spot to be in, but for the rest of us it was a funny scene in a very stereotypical movie.
Bruce Vilanch is a talented man without a doubt.