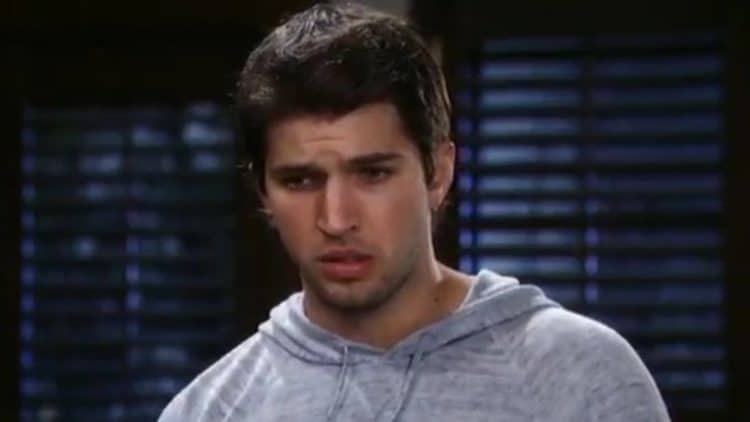 There are lots of people who consider soap operas to be a joke, but the truth is they have a level of longevity that many other shows can only wish for. On top of that, they can be a great starting point for many talented actors. Bryan Craig is hoping his career will be another example of that. Bryan is best-known for his role as Morgan Corinthos on General Hospital. Although his time on the show ended in 2018, fans are still hoping that the show will find a way to bring him back. However, Bryan has already started working on new projects and he hopes to show the world that he can do much more than be a soap star. Continue reading for 10 things you didn't know about Bryan Craig.
1. He Was Initially Nervous About Doing A Soap Opera
When Bryan Craig first got the opportunity to be on General Hospital, he wasn't sure a soap opera would be the right move. After all, it can be hard to be taken seriously as an actor when the bulk of your experience has been on a soap opera. However, his parents eventually convinced him to take advantage of the opportunity.
2. He's An Emmy Winner
Apparently, doing General Hospital was definitely the right move for Bryan. Not only did the role get him lots of attention, but it got him respect as well. During his time on the show Bryan won two Emmy Awards for Outstanding Younger Actor in a Drama Series.
3. He's From Florida
Bryan was born and raised in Boca Raton, FL and his home state will always have a special place his heart. However, when he decided to take acting seriously he knew he had to relocate to give himself the best chance at being successful. He moved to Los Angeles and got his first film role shortly after.
4. He Wants To Come Back To Daytime TV
After leaving General Hospital, Bryan was cast in a main role on Grand Hotel. Unfortunately though, the show only lasted for one season. Now it looks like Bryan is open to the possibility of coming back to daytime TV. In September 2020, he posted a tweet letting the world know he's ready to return.
5. He Did A Lot Of Research For His Role On Grand Hotel 
Although Bryan's character on Grand Hotel was similar to his character on General Hospital, he still had to do a lot of research to properly get into character. He told Soap Hub, "We did a lot of I did a lot of research and did some training. We went to a prosthetics lab in Miami." He added,  "We walked on the ramps people who have prosthetics used. We spoke to a lot of amputees."
6. He Likes To Travel
Bryan likes to get out and enjoy life as much as he possibly can. One of his favorite ways to do this is to visit new places. He has gotten to do a lot of traveling over the years both in an out of the United States. On top of visiting cities like Atlanta and New York, Bryan also took a trip to the UK.
7. He Was Engaged
During his time on General Hospital, Bryan met the person he thought he would spend the rest of his life with. He and fellow cast member, Kelly Thiebaud, began dating in 2013 and got engaged in 2015. The couple quietly decided to go their separate ways in 2016.
8. He Was Satisfied With The Way His Story Ended On General Hospital
Being written off of a series is never a good feeling, but Bryan was satisfied with the way his character went out on General Hospital. He told Michael Fairman TV that he thought Morgan's end was "pretty nice". But he did add that he would be open to the character being brought back.
9. He Plans On Making An Account On Cameo
Cameo is a platform that allows celebrities and influencers to record and sell personalized video shoutouts to their fans. The platform has become increasingly popular in 2020 and Bryan is thinking about joining in on the fun. In September 2020 he tweeted that he planned on making an account.
10. He Loves The Outdoors
Nothing compares to the feeling of being outside and taking in a deep breath of fresh air. This feeling is something that Bryan appreciates and he likes to spend as much time outdoors as he can. Some of his favorite things to do outside include going hiking and relaxing on the beach.